Please note: all quotes from Diversity and Inclusion Professionals that were shared with me below via LinkedIn are their own thoughts and not in anyway indicative of their employer.
Workplace inclusivity is beneficial for many reasons. It generates a more innovative and collaborative workforce, improves problem solving, it helps to retain and recruit talented employees, creating higher productivity and employee satisfaction. To dive a bit deeper into some of the benefits of inclusivity, take a look at the first part of this D&I article trilogy: "Defining Diversity & Inclusion: Why is it important in the workplace?".
Workplace inclusivity needs to be planned thoroughly, implemented and evaluated. Organisations cannot expect inclusivity to happen on its own or to think of it as a one-off occurrence or that there is one golden solution. It's an ongoing process that you should take to assess the different parts of your organisation to understand what needs improving to make your employees feel more included, such as: changing or introducing new policies, processes, digital tools, making company meetings more two-way, reviewing company decisions and the overall culture.
So, you're committed to making your workplace more inclusive, but you don't know where to start? Well luckily for you, I recently asked Diversity and Inclusion professionals in my LinkedIn network to share their top tips of what they thought was 'most important when it comes to workplace inclusivity'. It was great to receive so much useful advice, so I thought I share it all with you and group all the comments together into themes in this article and the third part: "Workplace inclusivity: make it part of your culture" . I hope you find all the advice useful and thanks again to all of you that contributed via LinkedIn. It's great to have such a collaborative, sharing network.
It all starts from the top…

Kirsten Holden, Diversity & Inclusion Officer at Ballarat City Council
"It needs to be something that trickles down and becomes part of the culture, its well and good to have a policy or procedure that says an organisation is inclusive, but it doesn't mean much if it isn't visible within an organisation."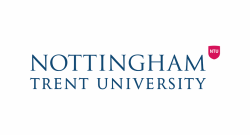 Lou Silver, Equality Diversity & Inclusion Adviser for Nottingham Trent University
"Humility from the top: a willingness to face uncomfortable truths and be guided by the voice of lived experience in order to address them."

Yvonne Chukwuma, Strategic Comms &
Engagement at Barclays
"What is important for Diversity & Inclusion is that people have a voice that is heard, and managers are accountable for including a diverse range of ideas from all cultures. In the past our voices are not represented, or if they are even considered, they are voiced by other people. We know there is a gender pay gap, but nobody talks about the diverse pay gap! Which we know exists if there is a gender one... there is definitely a diverse one! For me it's all about equality and fairness... walk the talk. It's great to have all these initiatives promoted... but are we just ticking a box or are we REALLY addressing the problem?"


Joel Vazquez, Diversity and Inclusion Recruitment Manager at Venture for America

"For me, there are a few things that matter the most when it comes to workplace inclusivity. However, a few considerations are 1) do we have the systems, processes, procedures, and values in place to treat everyone equitably and inclusively, 2) what actions/behavior changes are we promoting to create an atmosphere and environment to ensure an open, safe, and growing space, and 3) how are we holding everyone accountable for inclusive leadership to ensure a culture of continuous improvement and growth?"
Jefferson Darrell, Speaker for Culture and D&I
"I believe that accountability is key. There is A LOT of talk about diversity, inclusion and equity but very little accountability. Are words being followed by actions? Who is accountable? I have seen many organizations win awards for "diversity" and yes, they may have diverse staff, but that's about it. The management teams are often homogenous and the "diverse staff" still can't be themselves or have to leave for any opportunities."
D&I is everyone's job... so equip managers with the skills to lead

Claire Bonnet, Equality, Diversity and Inclusion Project Officer at University of Birmingham
"I think there are multiple things that need to be done but one of the those is equipping people with soft skills to be able to have difficult but useful conversations with each other. I often see staff exasperated because their line managers or colleagues aren't responding to diversity and inclusion issues with any emotional intelligence. I don't think the need for emotional intelligence is talked about enough in workplaces."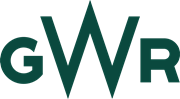 Dominic Carey, Colleague Engagement & Experience Manager at Great Western Railway
"Recognise that everyone is unique and should be free to be their authentic self at work. Respecting people's individuality opens the door to both creative diversity and trust, both of which gives your organisation greater agility and stability. As always, front line leaders are certainly the key enablers of individual efficacy and self-worth. Most people aren't natural leaders, so need to be equipped to be. The emphasis on leadership training often dwells too much on practical HR process or operational knowledge and not enough on emotional intelligence and behavioural technique."
Give your employees a voice and an equal platform to share uninhibited feedback or ideas

Faizah Tahir, D&I Lead for Skipton Building Society
"What is important to me is for organisations to give people the platform and the confidence for those in the minority to feel safe to share their experiences and express themselves without judgement, ridicule or negativity. This is of absolute importance and key to unlocking true inclusion. The more people feel safe, welcomed, acknowledged and celebrated for sharing their reality; be it positive or negative the more open and inclusive your culture will become. It creates viral change that will inspire others to come forward to be themselves and be empowered to effect real change."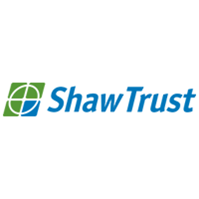 Michelle Jackson, Diversity and Inclusion Advisor at Shaw Trust
"True inclusivity comes from the understanding of the importance of asking 'who is asking the questions', and an appreciation that this dictates the lens and the scope and the discussion. The recognition and honest communication that voices and perspectives are missing in decision making and a commitment to engaging those voices is an indication that inclusion is a priority."
Ellie Highwood, Diversity & Inclusion Speaker, life coach and former Dean of Diversity for Reading University
"Diverse voices that can't be heard and aren't listened to might as well not be diverse so inclusivity is absolutely the right thing to emphasise. Inclusion means feeling safe to raise those voices. And being able to raise your true voice. I would focus on examining practice more than policy (unless you need the policy to drive the practice) but in my experience it is better to tell stories to motivate change rather than use policies in that way. Adapt those stories and the language depending on who you need to get on board. And it needs to be prioritised, championed and lived every day by people from the top of the organisation."


Nish Riaz, Internal Communications and Employee Engagement at GBG Plc
"To have a voice and know someone is listening, irrespective of who you are and what your position is".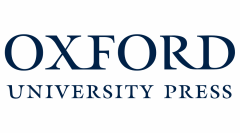 Cassie Jane Buckley, Global Diversity and Inclusion Executive at Oxford University Press
"Fundamentally, I feel the most important component of D&I is employee engagement. Getting the conversation embedded in everyday conversation and strategy. You want to empower people at all levels to reflect on everything they're seeing: policies, behaviours, activities... but most importantly you need to give them a platform to speak up when something can be done better."
Wanjiru Mwangi, Strategic Communications Expert
"It's about listening, hearing and understanding the views and contributions of all staff and appreciating that we have different ways of looking at and analysing issues - this contributes to a progressive & inclusive organisation. It's about crafting messages and using the right channels that appeal to and are relevant to staff which includes understanding how staff access information based on where they are, which channels they like, are comfortable using and are accessible to them."
Conclusion
Leadership teams need to take ownership over 'workplace inclusivity' and there has to be accountability as a whole organisation to make sure you're delivering for all parts of the business. To do this there needs to be a sense of cohesion and a way of making sure that managers have all they require (from emotional intelligence training to ongoing D&I reviews and support) to deliver on their part. There were quite a lot of LinkedIn comments focused on the importance of not only giving employees a voice, but making sure that their voices are equally heard and actively listened to. This can go one step further and is explained in the third part to this D&I trilogy, where there are comments made on the importance of following through with this feedback, taking accountability for any initiatives or changes and the significance of making D&I part of your company culture.
Read the third part of this D&I trilogy "Workplace inclusivity: make it part of your culture" and hear from the likes of Sainsbury's, Aston Villa Football Club, McCann and more.