Vevox, the popular student response system for in class polling and Q&A is now available through Instructure's EduAppCentre.com.
Vevox's LTI Integration with the Canvas LMS (a product of the Instructure group) is based on the IMS Global Learning Consortium standards and streamlines both access and use of the platform for educators.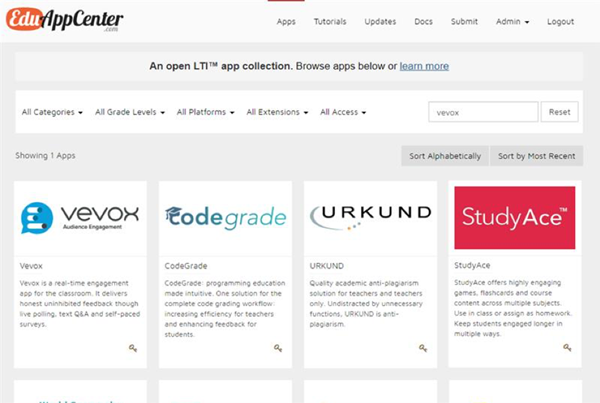 Matthew Kelly, Product Manager for Vevox explains:
"The LTI with Canvas enables lecturers to launch and create an interactive class using Vevox in association with the specific course or lecture they are delivering. It also means that they connect easily, safely and securely to Vevox through Canvas without any need to sign in. For those new to the platform the process is simplified as institutional access removes the requirement for any account sign up process. We've been really impressed with how user-friendly both Canvas and access through the EduAppCentre.com are so we're particularly pleased to now be officially partnered with Canvas and available to all in this way."
Pete Eyre, Managing Director for Vevox shares:
"Working closely with universities we understand that high on their list of priorities is working towards integrated systems and linking seamlessly between third party platforms. We are absolutely committed to fulfilling this brief whilst continuing to serve a product that students and lectures alike simply love to use. We've been delighted with the uptake and response during the pilot period and are working on features for even deeper integration."
Learn how Vevox makes online and hybrid classes unmissable here.