A word cloud (otherwise known as a tag cloud, wordle or word collage) is a digital image of words that can be displayed in different colours to highlight key themes or topics. Live word clouds are used in scenarios such as virtual or hybrid lectures, meetings, classes, training and events to engage audience all of kinds and to increase collaboration.

Live word clouds can be run via PowerPoint polling integrations or with polling software (as displayed in the header image). This live word cloud is created by asking an audience to send in word responses via an app and to form the wordcloud by the most popular words sent in. Live words clouds are impressive for many reasons, but we often hear how audiences love how this type of software can build word clouds instantly and it's great for audience participation. You can find out more about why audiences and presenters love word cloud polling in this article here.


Typically, creating live word clouds are used with the purpose of brainstorms, for topic creation, crowdsourcing and visual representations. Using this visual display of words which forms a cloud shape with the most popular words or keywords in bold makes it easier to focus your attention and to gauge for topic analysis. If you're wanting tips for what scenarios you could use live word clouds for, then read this article: "6 effective ways to use interactive word clouds to increase audience engagement".
Top 7 Word Cloud Generators
There are lots of different word cloud generators out there which all work in different ways, so depending on what you want a word cloud for, we've provided you with a list of the best ones that you can pick and choose from.
1. Vevox


Vevox is an interactive word cloud generator, polling and Q&A app that can be utilised to run live word cloud polls. If you're looking to find a tool that can enable everyone to contribute to a word cloud and display the most popular word responses in an instant display or to build the word cloud dynamically, then your looking at the right tool. Live word clouds can either be run in the Vevox dashboard via the present view to show the word clouds on a large screen or run with the Vevox PowerPoint add-in to run the word cloud polls easily in your PowerPoint slide deck. You can see some live word clouds in action in this webinar 'How to wow with word cloud polling'. (please note: we changed company names as of March 2019 and were formerly known as 'Meetoo'. The display of the 'present view' feature has also been updated since this recording went live).
We've seen live word cloud polls used in a number of cases, from using them in lectures to increase student collaboration and engagement to meetings and events to collect snappy employee feedback and for honest sentiment analysis. If you would like to have a demo of how live word clouds work, contact us on hello@vevox.com. Recommendation: For those wanting to run live word clouds polls in presentations, lectures, internal meetings and events to increase engagement and collect instant feedback.
2. WordCloud.com



WordClouds.com is a great tool if you're a beginner at creating static word clouds and if you want to use the image in any content materials. A nice feature on the website is that the wizard tool (which pops up with a speech message on your first visit to the site) allows you to upload any document (PDF, Word, PPT, Text etc.) to its site to create a word cloud image from. Once it's created your word cloud you can edit it with the customization features to make it look the way you want it to. By using the word list you can alter and add new words, change the font size, colour and even the shape of the word cloud. One thing I did like about this tool is that you can export word cloud images easily to the dimensions and format you require, as it clearly gives you the option to export for different social media sites, different resolutions and other use cases. However, this tool does lack an intuitive part to prevent the repetition of words. Recommendation: For beginners wanting to create static word cloud designs in seconds.
3. Word Art



Word Art is a website where you can create your own word cloud art to share with others with ease and without any graphical design experience. It's quite a nice tool to manipulate the word cloud to whatever design you want it to look like, from choosing a set shape to generating a word cloud that can be animated. You can import words in bulk from excel spreadsheets, then choose your customization options and then select 'visualize'... and abracadabra, your word cloud has been produced. It's easily one of the best for manipulating static word cloud images to your chosen design needs. Recommendation: For those wanting to create a beautiful static word cloud image to share on their websites, social or in resources.
4. Twinkl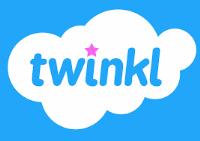 Twinkl is a resource centre for any teachers and educators looking for materials that can help them with planning classes, teaching methods and assessments. They do offer a word cloud generator tool for subscribed users on their site to create word clouds as a resource for visual learning. What I do like with their word cloud tool is that they offer design templates and borders that it can create an A4 poster with the word cloud design in the middle to make it look really neat for sharing with students in your classes. Throughout the process you also have options for tips and advice for how you can turn these word cloud images in to activities for classes. Recommendation: For teachers wanting to create word cloud resources as teaching materials.
5. Word It Out

Worditout is a word cloud generator that you don't need to sign up to and is quite easy to use for creating static images to embed in any resource you need. What I quite like about this word cloud tool is that you can see hundreds of examples on their site, that you can use for inspiration or to even use for yourself. You can also choose to filter words out during the uploading process and even add symbols or emojis. The automation options during the upload process is a bit more intuitive and clever than a few of the other static image creators. Recommendation: For those wanting to experiment with other source types other than text and for crowdsourcing word cloud ideas.
6. ABCya

ABCya is a digital gaming tool for teaching and for primary education. It does have a word cloud generator but it comes across as a game rather than a tool. That being said, I do like the simple design, how it can easily randomize words and produce different layouts dynamically. It has a much more interactive way of creating the word cloud and lots of the buttons seem to be animated. You can also set word limits unlike some other static image generators out there to avoid any ridiculously long words from ruining your image design. Recommendation: For primary school teachers/educators wanting to display a word cloud in class or for teaching materials.
7. Tricklar

Tricklar is a news tool to discover the latest news, trending words and to read any trending content over the world. Tricklar does have a word cloud creator, but it is a bit more niche than the other tools. This tool allows you to pick new topics or trending words that then automatically forms a word cloud from news articles on their own site and in other media content. There is no need to sign up to use the tool and it's quite easy to type in a news topic to generate a trending cloud. All you need to do is select the time, location and choose a news topic and it can pull in relevant words in from these parameters. Recommendation: It's main use would be if you wanted to create a static word cloud image based on current trends and news. Great for inspiration and automatically generating the words for you.
Recommended Word Cloud Articles:
"6 effective ways to use interactive word clouds to increase audience engagement"
"5 reasons why word cloud polling is popular and powerful"