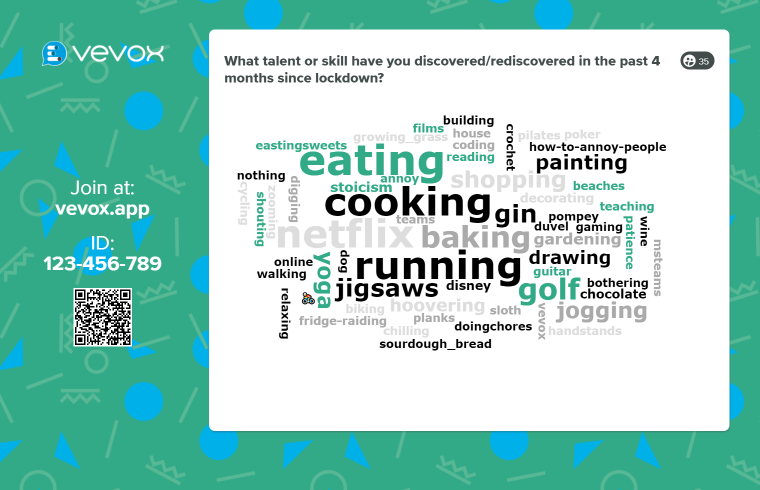 Maximise engagement through interaction
Engage your audience virtually and face to face
Empower your audience by providing a digital channel for them to voice their opinions and help to build a culture of communication and inclusivity.
Sign up for free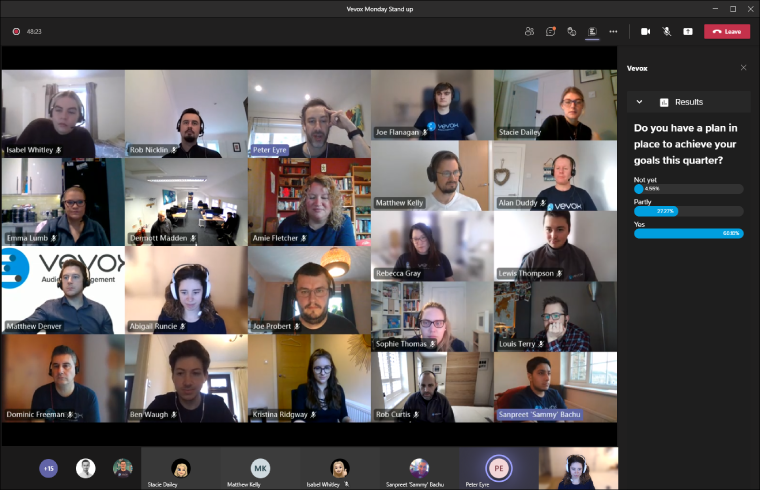 No need for clickers
Flexible, fast and fun!
Audiences can use their own mobile phone or tablet to respond to online polls, submit questions anonymously and share feedback through self paced survey's. Vevox is audience response technology made easy for both face to face sessions and virtual meetings and classes.
Vevox integrates with Microsoft, so try our PowerPoint integration, which lets you poll your audience and see the results WITHIN your presentation, or use Vevox within Microsoft Teams. Instant audience responses and insight at your fingertips.
Thanks to our customers, we've become the highest independently rated Audience Response System (ARS) and online polling app on the market, just read the reviews!
Book a demo
Rated number 1 by our customers
We're top of the pile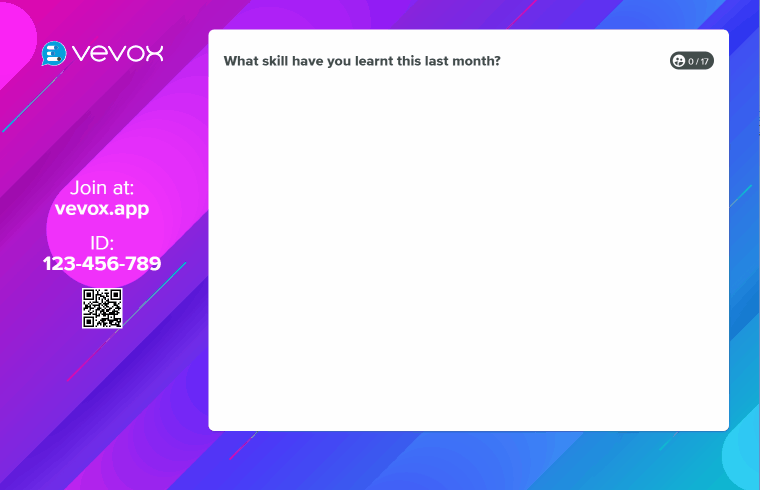 6 question types to use to maximise engagement
Blog
Learn how to encrease audience engagement by carefully selecting which questioning styles you use in your presentations.
Read the blog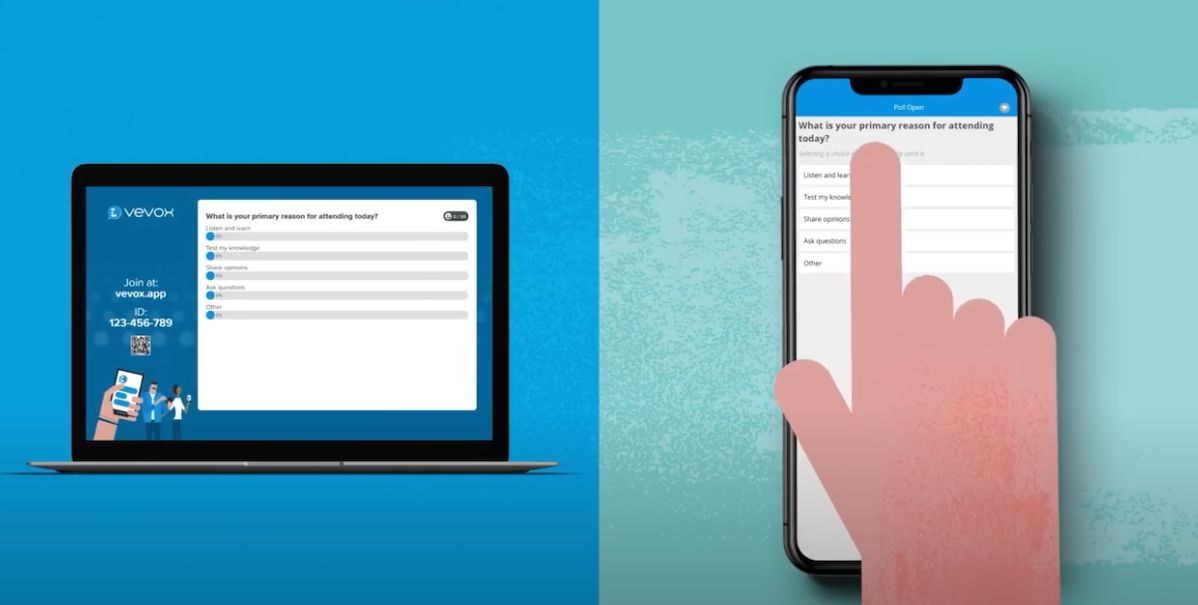 About Vevox
The award winning polling and quiz app that is adopted by thousands of global corporations and universities. Vevox has established itself as a much-loved, real-time audience engagement app for hybrid classes and meetings.