Webinary
Learn why Webinary uses Vevox when running in-person & hybrid events to allow their clients to increase engagement and interactivity amongst their audience.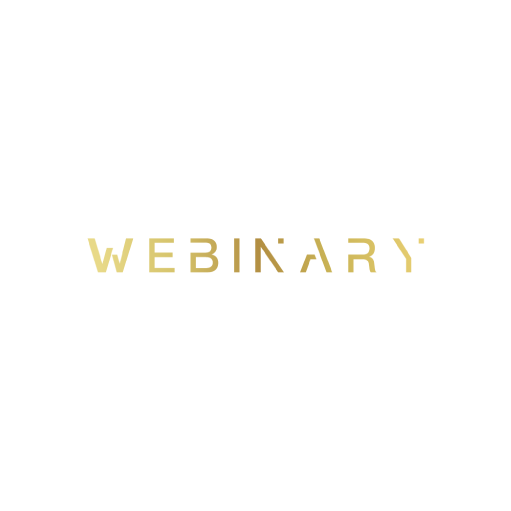 Webinary

Webinary offers full-service Webinars, Talk Shows and Online Conferences in their own studios and partner locations. They provide advice, guidance and support for clients that wish to take their events online.

When running & assisting with client's webinars, Webinary uses Vevox to allow for interactive event sessions. Ian van Vliet, AV specialist at Webinary, kindly shared his experience's using Vevox, and detailed why Vevox is effective in running engaging online and hybrid events.

Embedding Vevox builds the bridge between the studio and people at home.
Why Vevox?

Ian is an engineer at Webinary, and he runs technical support for webinars and online events. During these events – both in-person and online, Vevox is used to help facilitate interactivity and engagement with live polls and Q&A to connect all participants.

Ian says that Vevox is really useful as online participants get automatically logged and get to use the tool while viewing the live feed, and in person participants can seamlessly access Vevox on their phones. All interactions can get moderated by the clients themselves and sent to an iPad while Ian remains in control of the session.

With the switch to hybrid events, Ian thinks that it's a real plus having Vevox available within these sessions as participants both online and in person can contribute in the same way – answering poll questions and sending in comments and questions through the Q&A.
Favourite features
Polling for instant insights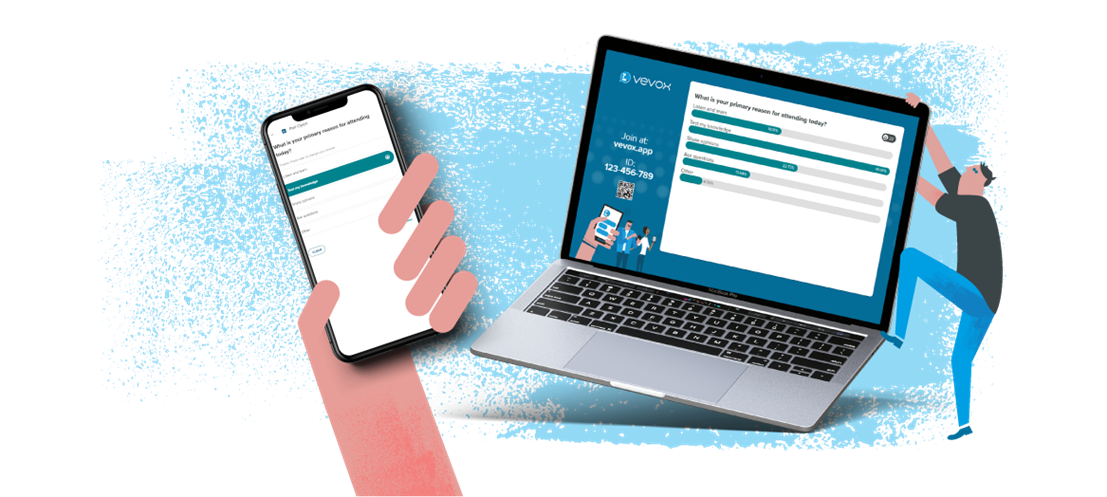 Multiple choice polls are the polling type of choice however Ian says that wordcloud polls are also used often to gain sentiment on a topic from a large audience. Using polls increases interactivity within sessions and enhances engagement.

Q&A for collaborative feedback

Ian thinks that the Q&A is great at allowing large groups to share comments and suggestions - combining the questions of in-person and online participants is an added bonus.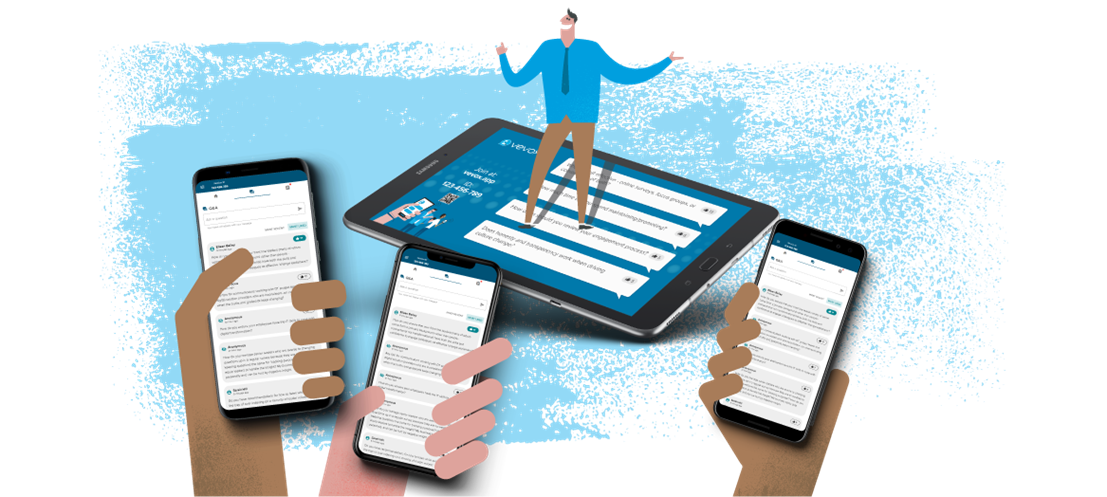 Having all interactions in one place opens up the possibility to tackle repeating questions quickly and helps when deciding who wants to speak in the physical audience. He also really likes the addition of the all-new Q&A replies feature - this gives clients the opportunity to resolve and answer questions without them going through them live.

Sharing moderation duties

The ability to share a moderation link is another much loved feature by Ian and his colleagues at Webinary – they can easily provide clients with a moderation link – meaning they don't need access to the entire event setup while having all the needed features.

By using the 'Share Q&A' functionality, the results of the moderation can be shown distraction free to the host in the studio.
Quality customer support

Working together with the support team at Vevox has helped to integrate Vevox better within their online platform, according to Ian. He is extremely appreciative that the team at Vevox are always open to suggestions, and constantly listen to and take on board feedback.

They are looking forward to working with support to evolve the adoption of Vevox even further in their platform and CMS.

Would you like to learn more about how YOU could be using Vevox to level up your company meetings & increase engagement when running events? Read our other Workplace Stories here.