Microsoft
Learn why Celine Kahn, Finance Lead for Microsoft MEA (Middle East & Africa) uses Vevox to track attendee engagement in large meetings, and the importance of the Vevox integration into Microsoft Teams.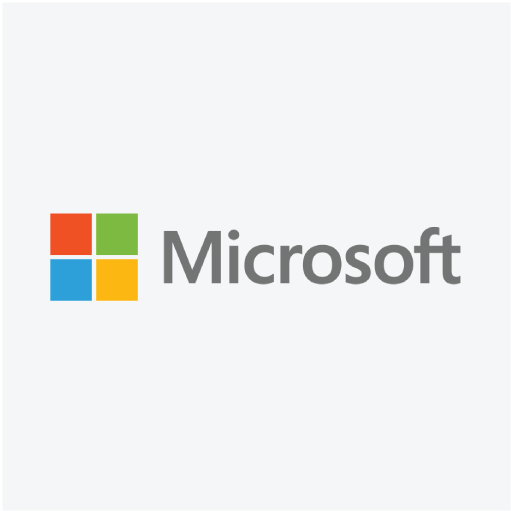 Celine Kahn is the finance lead for Microsoft in the MEA (Middle East & Africa) region for the customer success, consulting and support branch. She leads a team that are spread across the Middle East and Africa to drive revenue growth and profitability. As a result, it's imperative that she is able to communicate efficiently with colleagues while working remotely.
Vevox is a great way to engage people in the meeting while also making it a little bit more fun.
Why Celine uses Vevox

Celine first became aware of Vevox when it was used by a colleague of hers in a meeting she was part of. A poll was run in Vevox and Celine found the engagement level in that meeting to be much higher compared to other polling solutions she had experienced.

Consequently, Celine contacted one of her colleagues at Microsoft, Einat, who was responsible for driving third party app use – including Vevox. Celine wanted to gain access to Vevox herself so that she could use the polling feature in meetings she runs to boost engagement and help her attain more detailed feedback. She was then put in contact with the team here at Vevox, and given access to Vevox which she has now used in various meetings.
Vevox live polling in large meetings

Vevox has been used by Celine across 5 similar meetings attended by hundreds of people in the wider Microsoft MEA team. The individuals that were involved in these meetings were employees who are mostly customer facing – such as sellers and technical helpers.

When Celine uses Vevox in her meetings, she uses the live polling feature primarily and creates multiple choice questions as for her, this is the question type that fits in best for the questions she asks and allows her to gain effective and actionable feedback.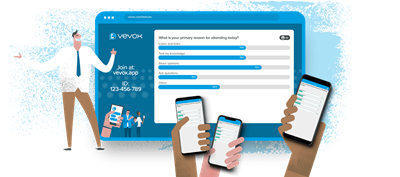 What I've liked the most about Vevox is the fact that you can run the polls several times in several meetings, without having to reconstruct the poll.

The ability to have these polls embedded into Microsoft Teams as a result of the Vevox integration is really important to Celine. She often works remotely, and Microsoft Teams is her workplace, so without the polling integration, her use of Vevox in meetings would not be as fluid. She has used other survey-based software before to run polls, however none had the ability to be embedded in Microsoft Teams, and this is a key reason why Celine uses Vevox.
What does Celine like about Vevox?

Fully Integrated: The Vevox Microsoft Teams integration is a major reason why Celine likes using Vevox, and feels that it is "crucial" that the polling software works seamlessly with the Teams platform.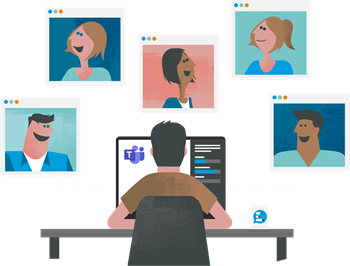 Moderation and Control: Celine is in full control of the poll as the moderator – deciding when results are shown and how she wants them to appear. The variation of functionalities when running polls in Vevox is another feature she really appreciates.

Clean and Simple UI: The clean professional look of Vevox and how it looks when embedded in teams, especially when compared to other polling solutions, is also appreciated. She finds Vevox easy to use, and easy to engage the audience without using gimmicks.
Vevox is a great way to engage people in the meeting while also making it a little bit more fun.

Flexibility & time efficiency: Celine feels that for her current needs, Vevox was the best fit because of its versatility to adapt the polls easily for different meetings. Once she had been in Vevox and setup the poll once, she was then able to reuse it easily several times.
Increased attendee engagement

When Celine looks at the number of people answering polls in her meetings, she sees a strong level of engagement and has seen an increase as a result of using Vevox live polling in meetings. For her, Vevox helps with engagement in big meetings when attendees are often muted and with cameras off, so using the polls in Vevox allows her to understand whether those in the meeting are on board and engaging.

Following one of Celine's meetings, two participants contacted her to enquire whether they would be able to use Vevox themselves, highlighting further success of her implementation of Vevox.

Want to hear more about how using Vevox can help improve attendee engagement in hybrid meetings? You can read our other workplace stories here.