Audience and employee engagement are hot right now, and for good reason. In a world of dispersed workforces, distractions and endless choices, bringing people together and LISTENING to them is more important than ever. It must be meaningful though… gone are the days of a captive audience cut off from the outside world being subjected to the CEO's PowerPoint clipart skills whilst Heather Small's 'Proud' belts out through the PA…
Staff conferences, Town halls, all hands meetings… whatever name or form these internal communication meetings take, they all share the same challenge and opportunities. For a meeting to be successful, the audience, whether physically present or joining virtually need to tick these boxes:
They need to understand the value of the meeting (so they turn up!)

They must be engaged during the meeting (so they don't mentally or physically 'check out')

They have to see the ROI for their, and the business's time (So they come to the next one)
The good news… what's good for employees is good for management too and none of this is hard any more. There's cost effective and user-friendly tools and services out there to enable any size meeting or organisation to achieve some serious Internal Comms meeting goals.
So, no buzz words or gimmicks, here's 10 practical and widely used tools and services used by organisations to engage their employees…
(Note: I've referenced some real examples in here, but alternative options and suppliers are of course just a Google search away.)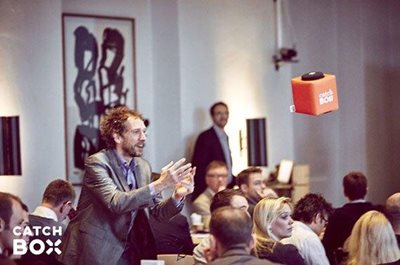 1. Throwable microphones
Roving mics are old hat and usually arrive after the question has been asked! Introducing one of these brightly coloured throwable mics creates a buzz, participation, a few 'ooh aaah' moments and a firm cue to the question asker when to start talking! Having been available for some years now there several options out there, one the best known is Catchbox. Brandable so you can make them your own, or pass the cost on to a sponsor…
Personal anecdote/warning: I witnessed a presenter joke that someone could take it home for asking such a good last question… they did!!
2. Awesome AV
A few flashy lights, a booming PA and some PowerPoint animations aren't going to cut it any-more!! Awesome AV sets the scene, evokes real emotion and can transform an event. With technology moving so fast, methods once the preserve of a big budget extravaganza (or a 90's U2 concert) are increasingly accessible on more modest budgets. Oversized HD LED walls, projection mapping, virtual or augmented reality and impactful soundtracks can all add to the feeling of being part of something special, future thinking, purposeful, innovative and exciting. All factors which modern employees cite as vital to their satisfaction at work. Talk to your AV supplier and they'll be delighted to share what's hot for your budget and workforce, you might be surprised by what's possible.
3. Q&A Apps
Giving your staff or audience a voice is vital. Virtual or hybrid meetings are an opportunity for questions to be asked and addressed 'in the moment'. They're also a fantastic opportunity to remove the psychological barriers that stop people asking them - Primarily fear of judgement from peers or bosses or of speaking in public. A Q&A app like Vevox allows questions to be asked anonymously levelling the playing field for all. Short on time? Audience members 'Liking' other's questions to vote them to the top of the display ensures panels or presenters can address the most important ones. Any concerns about causing offence or anarchy are simply addressed by moderation features.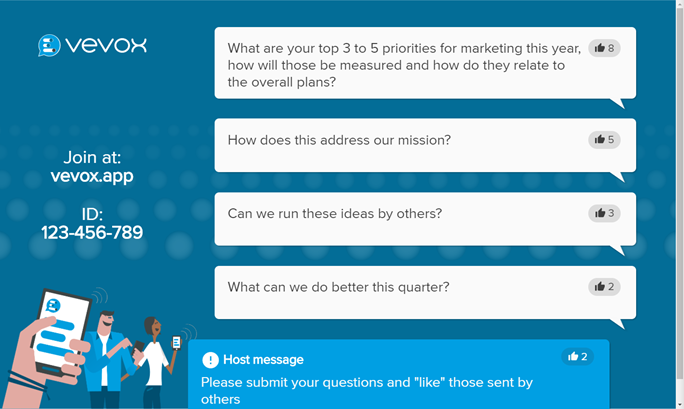 4. Hashtags
In an age where transparency and authenticity are increasingly important to businesses in securing brand loyalty from customers and employees alike, sharing what might previously have been viewed as internal business is increasingly common. So, you've put on an awesome meeting, let your audience share something of it. A hashtag is a fantastic way of pulling together information, trends and stories. Most commonly associated with Twitter but many other channels support hashtags and these days they need little introduction or explanation.
I recently visited The Meetings Show in the UK, to network with some of our partners and industry peers which fitted nicely with their promoted event hashtag #MeetYouAtTheShow . I snapped some shots and posted some tweets with it and was delighted when out of the blue the organisers contacted me to collect a prize! More conversation and banter on the hashtag followed…

5. Gamification

Much heralded over the last 10 years and in many cases rightly so. Beyond the buzz, gamification is simple. It's human nature to like to compete. Applying scores or rewards somewhere within the fabric of your meeting or event can be hugely beneficial in holding attention, creating competition and simply generating discussion. It could be a scheme integrated within your event app, or as simple as rewarding the person asking the most 'Liked' question or idea.
6. Live Polling
Conference organisers have been handing out audience response 'Clickers' for more than 25 years now, so the benefits of PowerPoint polling are well understood. Polling audiences encourages participation whilst capturing and displaying meaningful data on their understanding or opinions. Previously however, the scope was limited by budgets or logistics, but thanks to mobile devices, simple PowerPoint integrations and cloud based platforms like Vevox, budget and location are no longer an issue. Mobile also means you can ask for text as well as numeric responses…!!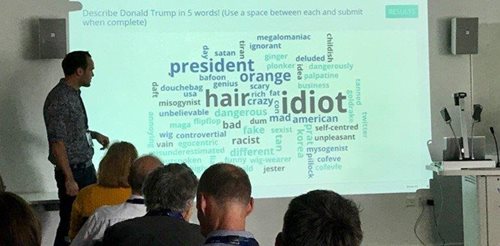 7. Webinar/streaming platforms
GoToWebinar, GoToMeeting, Skype, Google hangouts, join me etc. All these platforms offer simple, cost-effective ways of ensuring you don't need to be physically in the room to be part of a meeting. With the ability to show video feeds and live slides though the webinar platforms and supported by anonymous live polling and Q&A through an app, the experience of the remote attendee can be truly engaging and interactive.
8. Disruption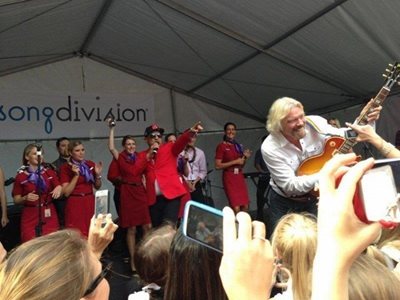 Do it differently… Get off site… Invite a guest speaker from a seemingly unrelated industry… Ask employees to host the meeting instead of management… use an innovate format… stimulate different senses. Ok you might have to take a risk, but ask for feedback and use that to improve things next time…
The team at Song Division are a great example of taking an alternative, awesome approach to engagement.
9. Micro surveys
Involve employees before the meeting, by letting them help set the agenda, what's keeping them up at night? What are they worried about, proud of, keen to learn or share…? A few targeted questions before the event means organisers and attendees alike are entering a meeting they are already invested in. You might use your company intranet or comms channel for this, or if you are using a polling app, it will likely have a survey feature that can be utilised, ensuring that all-important anonymous feedback.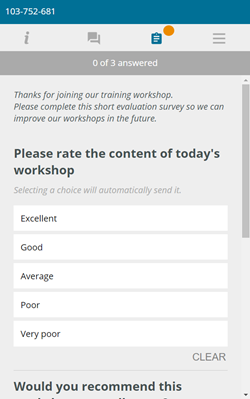 10. Video... share stories
Most of us like a video, it's a welcome break to any presentation. Video is nothing new but it can be highly engaging when creating something awesome and impactful. There are platforms and companies out there that mean creating powerful video is an option for anyone. For capturing and editing footage you need look no further than the phone in your hand, or for an alternate view on life, an action cam like a GoPro. You could take it a step further and make your employees the camera people too and send their contributions- perhaps a nice way of sharing the perspective of your more remote employees. It's easier than you think and can make a huge difference.
Meetings are an opportunity to inspire and engage and support employees, whether old or new to your organisation. I hope some of these pointers are helpful and good luck in providing an awesome experience at your next meeting.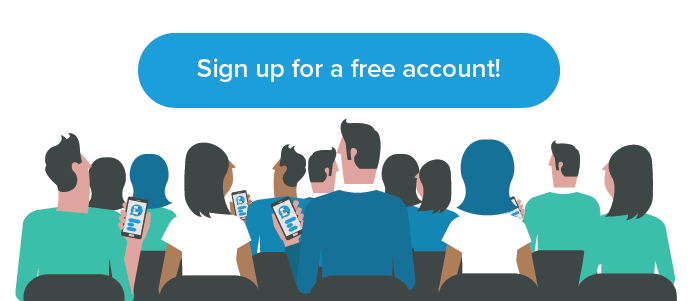 Recommended other reads:
10 reasons you need a polling app in your comms meetings