University of Chester
Learn how Dr Jennifer Field, Senior Lecturer of Advanced Nursing Skills at the University of Chester, has been able to increase student engagement & track knowledge utilising the all new Self-Paced Quizzing feature in Vevox.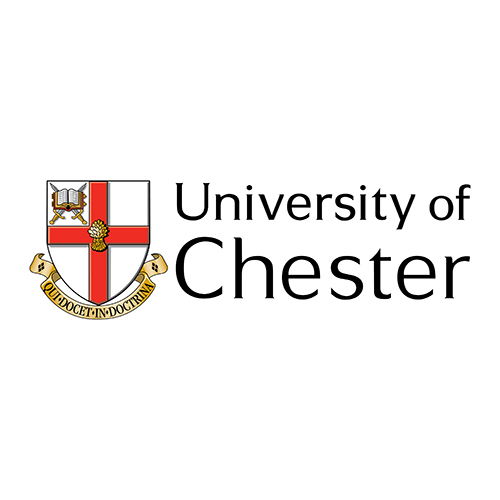 University of Chester's partnership with Vevox
University of Chester is a public University based in Chester, England. Founded in 1839 and originating as the first purpose built teacher training college in the UK, the University now educates more than 15,000 students and occupies nine different sites across Chester, Cheshire, Wirral and Shropshire.
With an institutional license to Vevox, all teaching staff at the University of Chester have access to the full feature set of Vevox including
Q&A
,
live polling
and
word clouds
. All of these features are at their disposal to use in any of their online, in person or
hyflex classes
.
Vevox is simple to use and the customer support is always on hand to help
2009
Vevox launched in UK
2 million
Polls created by users
Jennifer's first impression of Vevox

Jennifer is a Senior Lecturer of Advanced Nursing Skills at University of Chester. In addition to being a Co-ordinator for Year Three Skills and Practice modules across four sites, she is also the Module Lead for Anatomy and Physiology in Year Two, and has been working at the University of Chester for 16 months - but has vast experience in education, including eight years with higher education healthcare students. She is a highly motivated and enthusiastic lecturer who puts the student experience at the centre of her work with a passion for human factors and patient safety.

Previously a doctor, nurse and secondary science teacher, Jennifer has used various other polling solutions in the past, including clickers. She first heard about Vevox not long before the first national lockdown. At the time, Jennifer was searching for alternative ways to reach students when teaching large cohorts both face-to-face and online. She is always keen to monitor her students' progress using assessment for learning techniques, however can at times have up to 450 students in a lecture, so needed a way to collate formative data and information that students would be willing to engage with, and find interesting. As a result, she chose to use Vevox.
Key features

Managing and prioritising students' questions

When Jennifer initially started using Vevox, she felt that it was useful in class for topics such as assignment guidelines – during study breaks, she would provide the code for a Vevox Q&A and ask students to post pertinent questions relating to the current session or assignment. She really appreciated the ability for students to use the 'like' function for their peers' questions, so no questions were repeated and for Jennifer, this meant she could clearly see which areas required further clarification, meaning she could specifically respond to learners' needs.

Starters and understanding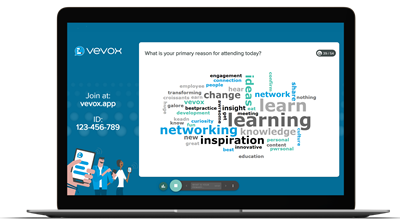 Jennifer is passionate about monitoring and tracking learner progress and regularly uses the word cloud feature to assess baseline knowledge levels prior to a session and again at the end. This is to gain information and feed forward as the module continues, to also highlight any specific interventions that may be required e.g. a specific topic. She also uses various question types in live polling for similar outcomes.
Self-paced quizzing

Part of the Anatomy and Physiology module Jennifer teaches at Chester is assessed with multiple choice questions, so naturally she thought Vevox would be a great way to help students in this unit. She regularly uses quizzes in lectures to help students and allow them to talk through answers – however she felt it would be beneficial if they could additionally complete quizzes at home, in their own time. It was at this time that Jennifer contacted Vevox and was made aware of the new, self-paced quizzing feature.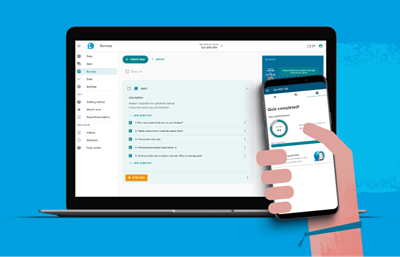 Jennifer was instantly enthused about the ability for students to engage with self-paced quizzing and feels that the quizzes have been really beneficial in improving how students revise. She is now able to simply post links to quizzes that she runs during lectures for students to revisit in their own time. As a result, students now do not need to sit through hours of recorded lectures or attend drop in sessions to see if they are on the right track, as they receive instant feedback on the quizzes they complete at home. As Jennifer likes to provide individualised education, this is really helpful as she can access student usage of the self-paced quiz which gives understanding of what to focus revision sessions on.

She uses the self-paced quizzes on a weekly basis, either sending students a quiz from a lecture or making a new quiz altogether on the same topic. Jennifer says the benefit of this is that students can see there is more than one way for a question to be asked and she says it also enables her to differentiate her learning for students by providing different levels of questioning. As Jennifer's module runs over a longer period of time than others, she is keen to keep students engaged and motivated, and weekly quiz links have been one way she has achieved this.

Jennifer has received of emails from students feeding back how much they enjoy doing the self-paced quizzes and how they have really helped in figuring out revision topics and levels of questions. The feature has proved such a success for Jennifer that she is now planning to use the self-paced quizzing function for a mock exam in June.
Why Vevox?

The customer service Jennifer has received throughout her experience of using Vevox has been one of the biggest reasons she chooses to use Vevox over alternative polling solutions. She thinks it's brilliant that there is always someone on hand to help with any queries she may have, in addition to being happy to advise her on more advanced ways she can use Vevox.

The feeling that support is always there if needed means Jennifer is more likely to want to try further features and techniques within Vevox and become even more immersed within the product. Overall, she finds Vevox really intuitive, and simple to use.
Increased engagement

Feature and flexibility

Jennifer believes that Vevox is a useful tool to enhance engagement. When she uses Vevox in real time, she is able to see the number of learners who have responded to the poll and can actively encourage or positively praise participation which is a major part of her ethos as an educator.


Barriers removed by anonymity

Jennifer also feels that the ability to make responses anonymous helps to improve engagement, as students can contribute and receive feedback without needing to speak out if they lack confidence to do this. This helps to boost self-confidence of learners and encourage future participation which Jennifer believes is essential.

Analytics and insights

In relation to engagement with self-paced quizzes, Jennifer is able to see on the Vevox dashboard how many people have accessed and answered the quiz. As a result, she can send a follow up email to her cohort to encourage students to participate or give feedback to those who have engaged. She says that when she next takes a look at the dashboard, the number of people who have engaged has always risen. This really helps Jennifer track how students in her class are progressing in their independent study.
Positive student feedback

Jennifer has received plenty of positive feedback from students about using Vevox to help their learning, with some students contacting her to ask for more self-paced quizzes. Jennifer feels that students really appreciate being able to complete quizzes in their own time, as they can revise in different ways. Vevox allows students to understand the level that they need to pitch their revision at, an idea of how questions will be asked in exams and provides them with instant feedback so they are aware of whether they are on the right track.

Interested in learning more about how you can use Vevox to enhance your students' learning? Read one of our other Education Stories here.