Royal Agricultural University
Read why Learning Technologists at Royal Agricultural University are using Vevox to increase student engagement both in-person and online, while promoting two-way communication and co-creation.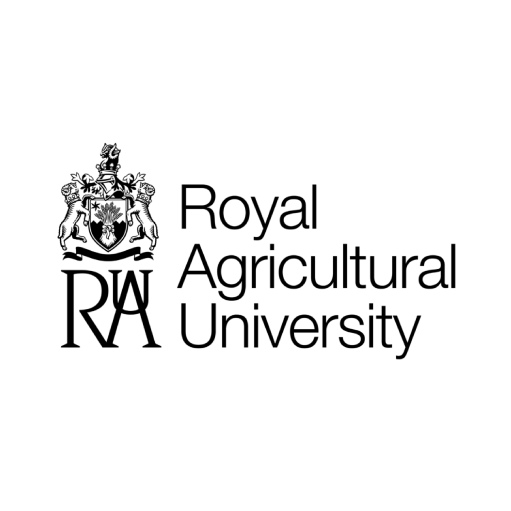 Royal Agricultural University
The Royal Agricultural University is based in Gloucestershire, England and was formerly the Royal Agricultural College. Established in 1845, the University was the first agricultural college in the English-speaking world and is currently home to over 1,000 students.
With an institutional license to Vevox, all teaching staff at the Royal Agricultural University have access to the full feature set of Vevox including
Q&A
,
live polling
,
surveys
and
wordclouds
. All these features are at their disposal to use in any of their online, in person or hyflex classes.
The two-way communication Vevox provides sets it apart and above alternative polling tools.
2009
Vevox launched in UK
2 million
Polls created by users
Why Vevox?

Husna Ahmed (pictured above), Lisa Mustoe and Pip McDonald are Learning Technologists at the University, and they use Vevox to help improve engagement and diversify teaching & learning in the classroom. Where they have found greatest success using Vevox is within their transnational teaching.

Sometimes, they will have up to 150 students in classes from various cultures and countries, with some students being much shyer than others. Husna feels that Vevox really helps shyer students to engage and speak up – which results in a higher engagement rate in the classroom.

They think Vevox is intuitive and like that it dovetails with the current tools they use. Vevox also really helps their students prepare for assessments, and the anonymity feature is key.

Lisa also loves the creative ideas that are shared through Vevox's Pedagogy Series of webinars. Recordings are always available on our YouTube channel, so it's easy to catch up with the many inspirational ways in which others are using Vevox to bring variety and depth to their teaching and learning.
Favourite features
Q&A board enables two-way communication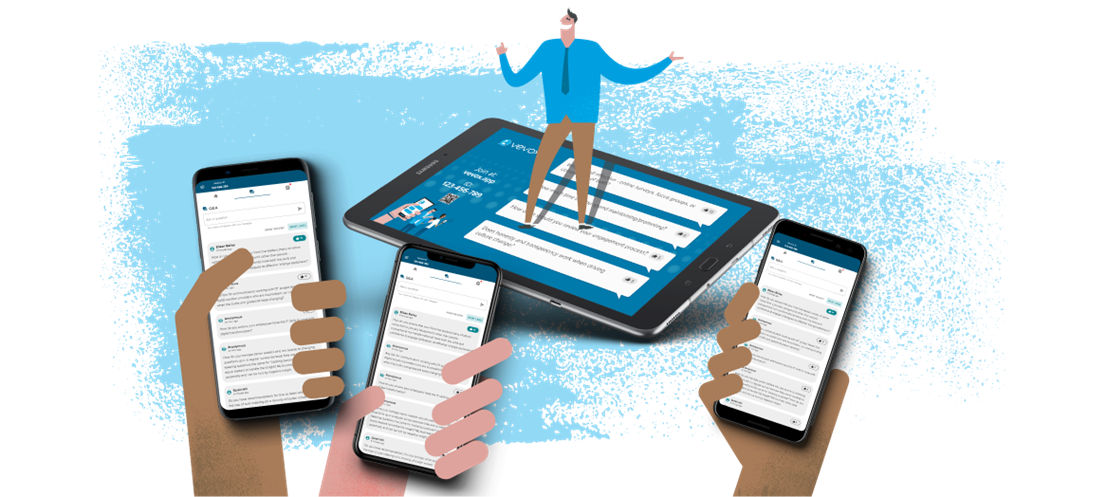 Vevox caters for interactive two-way communication and Husna feels that this is a really important element in the classroom, allowing students to ask questions in addition to answering them. An example Husna gave was when there were multiple themes in a topic that a class could be assessed on, and through using the Q&A she was able to allow students to vote and provide their preferences on which themes they would like to explore further. This enhances the pedagogical approach of co-creation in the classroom.
The ability to use Vevox synchronously and asynchronously is a big plus.

Anonymity removes the fear barrier

Husna, Lisa and Pip really like the anonymity feature, and strongly feel that it removes fear barriers for students when answering – they know that they won't potentially be judged for getting a question wrong, as their responses won't be identified. Vevox allows students to answer freely and without judgement as a result of the anonymity feature. As a result, lecturers have a much clearer understanding of what their students understand well, and this allows them to adapt their teaching, address any misconceptions, and offer options for support.

PowerPoint add-in boosts creative control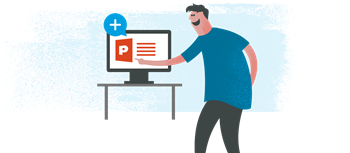 Husna finds that using the Vevox PowerPoint add-in also has benefits, allowing the teacher or lecturer greater creative control, as they can include countdown clocks, gamifying delivery. Use of alternative slide designs and the inclusion of analytics slides adds pedagogic value, as they can be used for plenary wrap-ups in teaching sessions.

Word cloud as a visual aid for learning

Lisa and Pip in particular find the word clouds really helpful and like the visual interpretation they can bring to the classroom, when mixed in with the Q&A board and alternative polling types. There are so many ways that this feature can be used - from icebreakers to recall, making choices to starting discussions – it's a great one for bringing in conversation or ideas!

Surveys for feedback

Lisa has been using the survey feature in Vevox beyond the classroom. She's used it to get feedback around TECH tips, which is a digital capacity building scheme for staff and students that she leads on. This shows the versatility of the tool.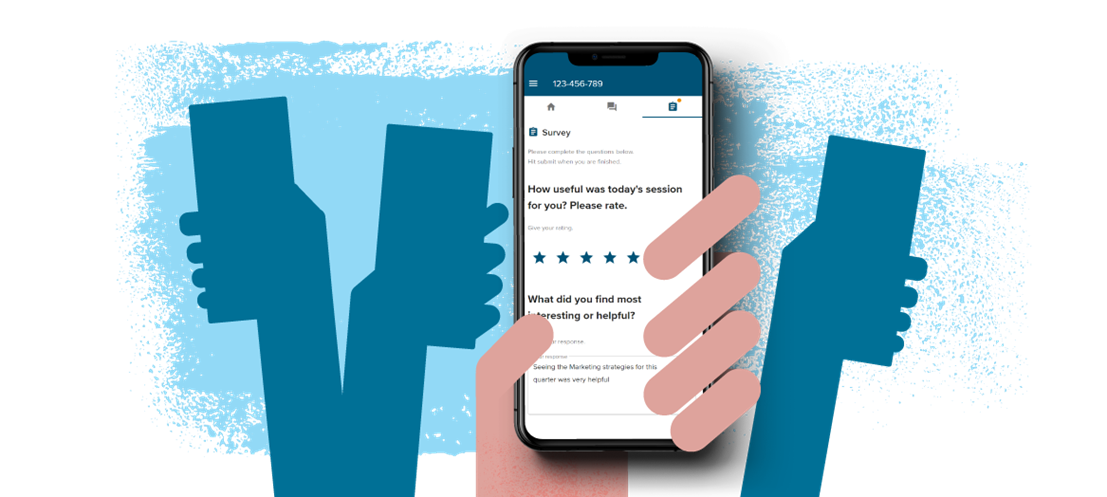 Student feedback



From the evidence Husna has seen through analytics, including higher engagement rates, it is clear to her that students really appreciate using Vevox in their lectures, and like the tool. Since using Vevox they have seen more participation in lectures with students that may have previously been shy, now more willing to take part and engage.

Pip has found that in general, it can take some time for students to adapt to using a new tool in the classroom, such as Vevox. As the start of term, you may not see instant engagement as students, in her experience, are waiting for others to contribute before they do. However, she has seen that, as soon as this happens and trust is built, there is consequently an influx of engagement.

It is clear the Learning Technologists at RAU are passionate advocates of Vevox and are expanding the scope of where it can add value within teaching & learning and at a wider level within the University.

Pip herself has created a brilliant article internally at RAU, showcasing their use of Vevox at the University, and highlighting a Vevox training session that was run recently by Husna, alongside a couple of members of the Customer Success team here at Vevox. If you'd like to read Pip's brilliant article, you can do by clicking on the image below!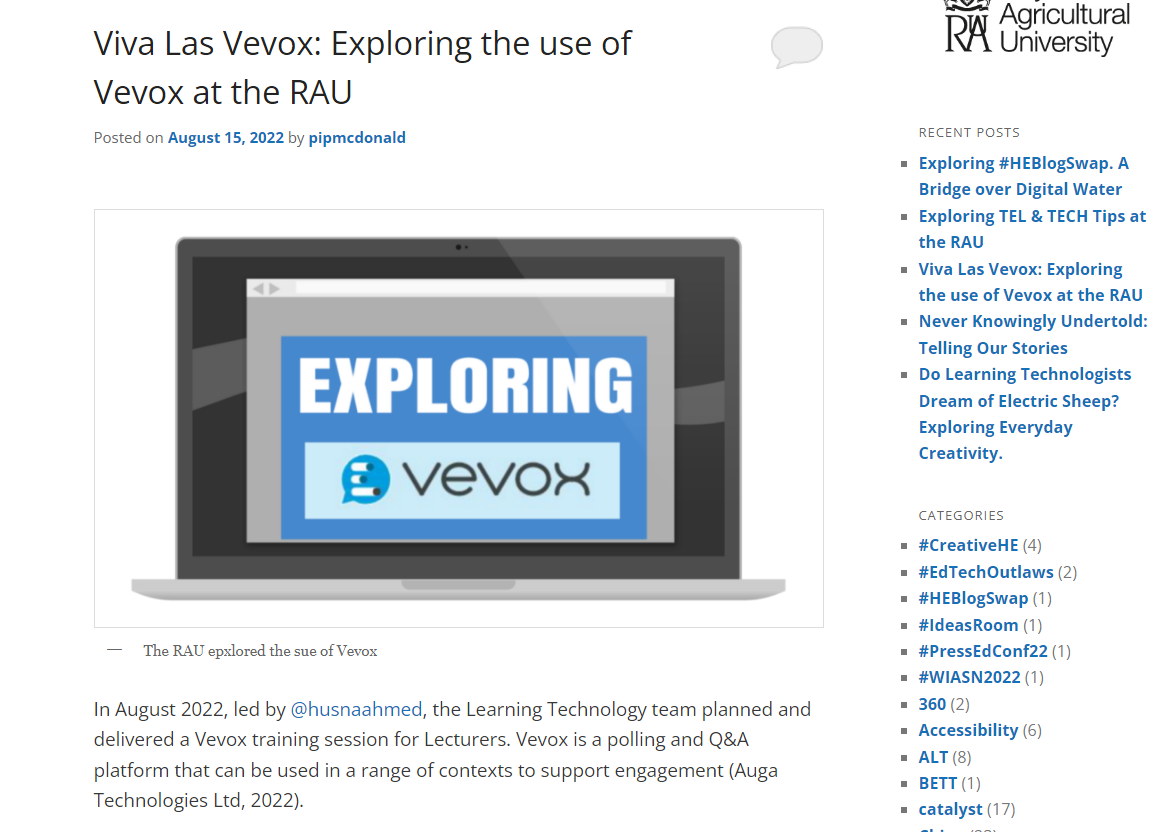 Are you interested in learning more about how Vevox could be implemented at your Educational Institution to help improve student engagement? Why not have a read through our other Education Stories here.