Thomas More University
Read this customer story by Nancy De Vogelaere, Teacher at the Thomas More University to find out her 3 top tips to getting started with Vevox and why "to learn you need to start, don't be afraid".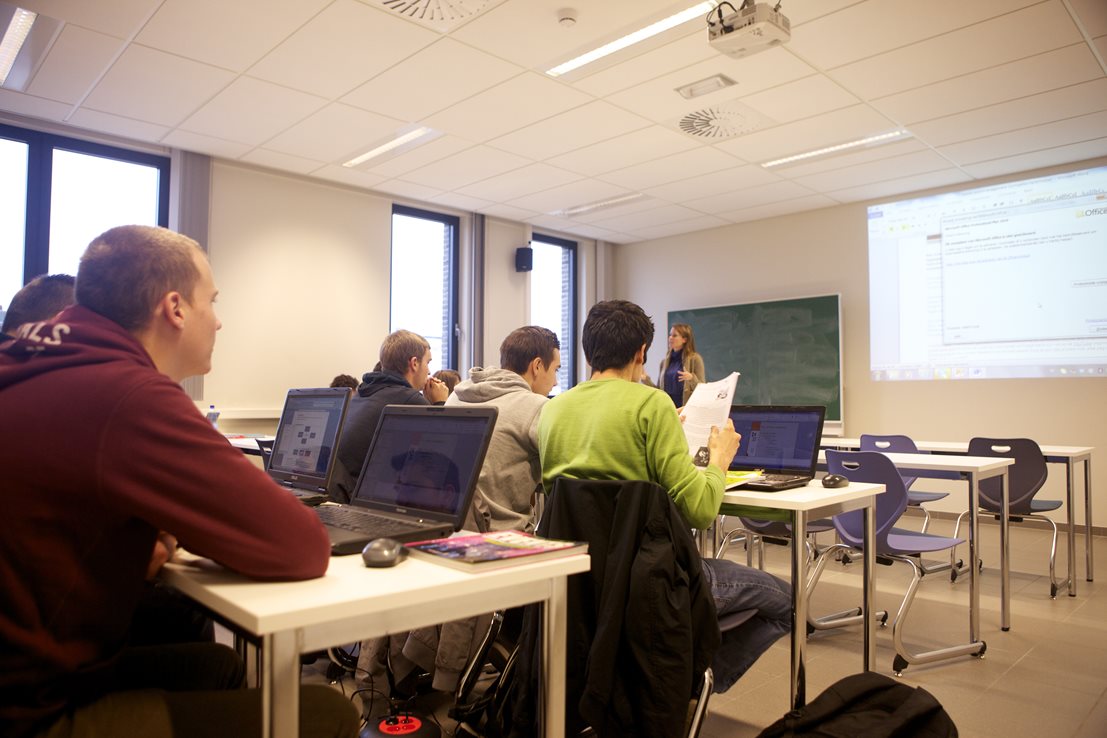 Nancy De Vogelaere started using Vevox in February 2021 as a way to involve students more in classes of all kinds, be that virtual or face-to-face, and as a way to check the live opinions of the whole class.
Thomas More University decided to move to an institution wide plan with Vevox to give all teaching staff access to the benefits that Vevox provides and to offer it as a recommended
student engagement tool.
Throughout this customer story Nancy will share how Vevox has enabled her to increase student engagement and to see insightful, live feedback from the whole class.
It's 2021, students don't want to listen for 2 hours, we have to involve them to get them to learn something. This is a new generation and they want to get involved.
For me using Vevox is like going to the ice-cream shop, every lesson I am trying something different, first of all I tried the multiple choice which is easy, then I tried using correct answer with multiple choice, then I tried word cloud and I'm still trying different things.
I came across Vevox in a meeting a month or so ago with other business school professors, where Vevox voting was used, it worked well and got my attention. I found an article on our intranet I clicked to login and just got started, it was intuitive, dummy proof even, I didn't need a manual!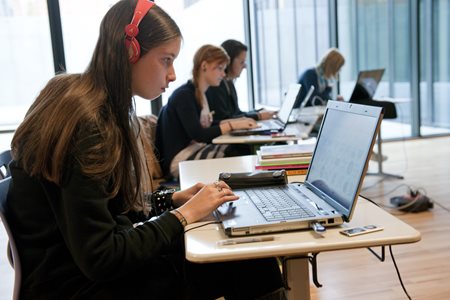 My students find it easy to access Vevox, they just go to vevox.app and enter the code or scan the QR code on my screen. They trust Vevox, I can see the students are more at ease when using Vevox as they know it's a university supported system but also because its branded as the university. I see higher participation rates than with other solutions I've used in the past, and on my first time using Vevox I saw a 85% participation rate (80/95 students). I now use Vevox in all my classes and over time more students respond and faster.

It's 2021, students don't want to listen for 2 hours, we have to involve them to get them to learn something. This is a new generation and they want to get involved. Here's my tips on getting started with Vevox …
'Just Start' & don't be afraid - if something goes wrong its ok – students understand, just continue with the class, we know our content. Make yourself more human and allow students to see you're trying something new and it may go wrong as you're new to it. It's not easy for everyone and having a dummy proof system (like Vevox) to use helps encourage us to try. Start with 1 or 2 questions (polls) first. Give yourself the time to learn, but to learn you need to start.
Use a variety of tools/interactions – images, videos, chat features, graphics, Vevox – the added value of Vevox is you get insight on how they think, feel and what they understand. Vevox has benefits for me as the teacher, I get an insight into their heads, as well as my students. Classes have to be interesting so that the majority of students still attend the lecture.
First work out why you want to use Vevox (or any new tool) - before you start using Vevox think about what you want from it. Interaction is important to me, if I want students to learn something they have to be involved. They have to cross the border of doing something. It's impossible not to use it!
Thomas More staff can start using Vevox now, just go to login.vevox.com and sign in with your university credentials. To find out more about Vevox visit Learning Technology at  Thomas More.