auticon
Learn why Kirsty Cook, Global Director of Neuro-inclusion services at auticon, saw Vevox as the perfect polling tool to facilitate high-level engagement & interactivity for their online training programme.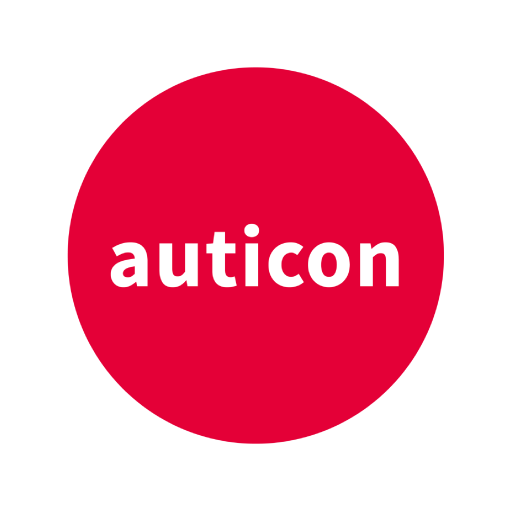 auticon

auticon is an International IT consulting business, with all 200 tech consultants being on the autistic spectrum. Their client base ranges from well-known major corporations to start ups, and their entire workforce is spread right across the globe.

Kirsty Cook has been with auticon for around 5 years, but started her current role in January of this year. As global director of neuro-inclusion services, she is responsible for overseeing all of the services that auticon provide to clients that help them to be more inclusive of their colleagues and candidates that have neurodivergent conditions – primarily focusing on autism but also co-including conditions such as dyslexia, dyspraxia and ADHD.

Kirsty shared why Vevox was the audience engagement tool she chose to implement within the training she creates, and outlined why Vevox has such a positive impact.

People we train really value the anonymity feature which allows for honesty on sensitive topics.
2009
Vevox launched in UK
2 million
Polls created by users
Creating an interactive training programme

Kirsty creates all of the training that auticon provide to clients, in addition to overseeing the delivery of consultancy services, where clients will do discovery sessions and workshops to create something that is personal to them, and the approach they want to take to inclusion.

For the training element in particular, Kirsty knew that she needed to create something as interactive as possible due to being limited to online training rather than in person. As a result, she decided to look for an audience engagement tool that would be engaging and help boost interactivity within the online training – no matter whether an audience was as small as ten or as big as thousands.

She had seen a few alternative audience engagement solutions however it became quite quickly clear to Kirsty that Vevox was the polling solution she wanted to use – this is because it provided her with all of the functionalities she was looking for in one place, with a simple, smooth interface. Kirsty felt that Vevox was perfect for facilitating the sort of interactivity that she had planned, and fantastic for quick engagement.
Anonymity is key

To start with, Kirsty used Vevox just for herself while she was building the training programme, before handing it over for other trainers to run. The training has Vevox integrated through the PowerPoint add-in and is used throughout with various polls being run through Vevox. The training was piloted internally and consequently used with clients when Kirsty was delivering it. The main features that Kirsty likes to use are the multiple choice & rating polls, as well as the word cloud functionality.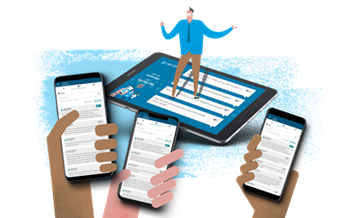 A big reason why auticon decided to use Vevox was the anonymity feature, allowing people to respond in polls and Q&A's confidently without being identified. Anonymity helps with the style of training that Kirsty runs – discussions in the Vevox Q&A board about sensitive topics occur frequently so anonymity allows participants to speak freely without judgement, and as a result people are much more honest about their conditions that they may never have disclosed before.

Internally, people really appreciate and value the ability to answer anonymously. Kirsty has received feedback from the internal autistic tech consultants at auticon, who have said that if they were using Vevox and weren't part of auticon but hadn't already disclosed their autism, they would feel much more comfortable to have the discussion and talk about it externally.
Easy and efficient polling

From a user perspective, members of auticon said that they found using Vevox really easy and efficient. A number of people told Kirsty that they had used other polling tools before, but those alternatives always seemed to have much more of a lag between what they had submitted and what was shown on the screen compared to Vevox.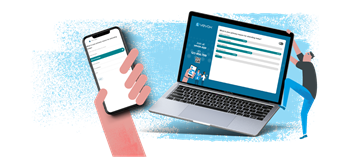 The ability to use Vevox through a mobile phone was another big draw for people, as everyone has their phone with them at all times meaning it's super simple to access.
Responsive customer support across the globe

With the team that delivers the training at auticon being spread out globally, not just based in the UK, it was important to Kirsty that all members of the team working around the world received good customer service. It was imperative as a result of this dispersed workforce to have a customer support team that was responsive – and this was another key reason why Kirsty chose to use Vevox.
The customer support has been really good and always really responsive, not just for me but also for other teams at auticon.

The trainers at auticon deliver the training alongside working a full-time job coaching and supporting auticon's autistic consultants, so Kirsty needed to ensure that everything to do with the training was as simple and easy for them as possible. She knew that Vevox was intuitive and from a customer support perspective, felt secure in the relationship that she had with members of the Vevox team from the very beginning knowing that everyone would receive great customer support, even if they aren't quite as technically able or able to manage it for themselves.

Want to learn more about how Vevox can help to improve engagement and interactivity within your business? You can read our full selection of workplace stories here.

• Get started today with a free Vevox account 
• Download our free hybrid meetings guide
• Find out how Vevox can be used within townhalls and AMAs