Sprintr
Find out why Sprintr, curators of great event tech, partner with Vevox to provide premium audience engagement solutions for their clients.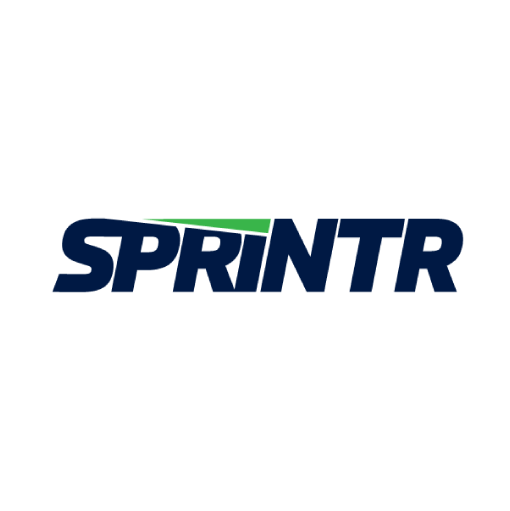 Sprintr: Event tech solutions
Sprintr works with clients to understand which technology solutions will be best matched for its events. Sprintr's solutions include registration, virtual events, attendee engagement and data & insights. With an abundance of technology solutions in the marketplace, Sprintr understands that it can be overwhelming for event organisers to sift through all the potential solutions. Sprintr gains a deep understanding of its clients' objectives, then brings its expert knowledge of the events industry to create meaningful experiences, fuelled by great technology.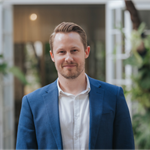 Chris Schlueter, Director of Business and Innovation is responsible for the technological interests of Sprintr, in outlining its vision, implementing strategies for innovation,and ensuring that resources and partnerships are aligned
with business needs.
Chris ensures that Sprintr is at the forefront of event
technology and knows the product and services they trust to offer their clients inside out.
Overall, both we and our clients love how Vevox keeps things intentionally simple yet feature rich for everyone.
2009
Vevox launched in UK
2 million
Polls created by users
Vevox's partnership with Sprintr

Sprintr first partnered with Vevox in 2019, choosing the Vevox platform as their go-to solution for running engaging and effective Q&A sessions and polling.

"Vevox is one of the strongest and most flexible platforms to facilitate this for our clients" says Schlueter.

Sprintr initially reached out to Vevox to fulfil a need in the Australian event tech market for a feature-rich audience engagement solution. Sprintr searched the market for the best possible solution it could find and chose Vevox as it saw value in the platform and the service it provides.
The importance of great event tech

As a result of the COVID-19 pandemic, live events disappeared and the industry experienced a major shift to both virtual and hybrid. However, since the pandemic has subsided, live events are back with pent-up demand.

"There is now a much stronger focus on networking, which is much more highly valued than it was before" commented Schlueter.

The pandemic has moved platforms and apps into focus for event organisers.
It's made our industry more inclusive while making more events accessible to those that are not able to attend in-person. There is a willingness now to take risks with event tech solutions, while providing physical and online attendees the content and value suited to them.

According to Schlueter, the four key benefits of using great event tech are:

1. Data and insights for event organisers
2. Providing value and accessibility to the attendee
3. Creating efficiencies
4. Engaging your audience in a more intuitive and familiar way

Sprintr uses event tech solutions such as Vevox as they are an important conduit between the audience and the event. For event organisers, it's an insight into their audience's mind which can prove to be powerful when used effectively.
How is Vevox used?

Sprintr implements Vevox when its clients require audience engagement for specific sessions at live events. The team primarily uses Vevox for its Q&A functionality because it is intuitive, but also logical. Using the Q&A feature to receive messages in one incoming stream, which can be moderated and shown on a screen, has been implemented widely to facilitate successful panel discussions..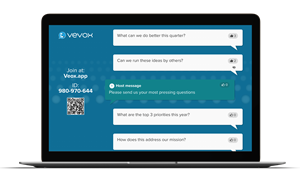 Additionally, features such as live polling and pinning areas on an image provide an engaging way for attendees to interact with content.
Why do Sprintr recommend Vevox?

Simple and smart

Vevox is intuitive and offers features that no other provider can. It is easy to deploy and the attention to detail to create a solution that is fit for purpose is second to none.

Seamless integration

The PowerPoint integration makes Vevox an effective solution for keeping branding and theming in the same style as the presentation; so much so that attendees don't realise it's a third-party solution.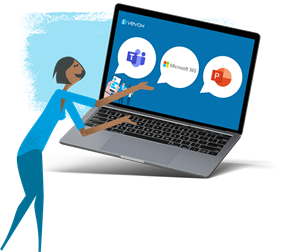 Event enhancement


Vevox "absolutely" enhances events both in person and virtual. Its audience engagement features can shape the event when used effectively.

Positive client feedback

Sprintr receives positive feedback from its clients stating how easy they've found it to generate engagement with Vevox. Clients appreciate how intuitive Vevox is to use both from a delegate, and an organiser's perspective.
Overall, both we and our clients love how Vevox keeps things intentionally simple yet feature rich for everyone.

Want to learn more? Why not check out another of our workplace stories here.

● Get started today with a free Vevox account
● Download our free hybrid meetings guide
● Find out how Vevox can be used within townhalls and AMA's