The Vevox team thoroughly enjoyed another year of being the audience engagement partner and sponsor for the ALT Conference. This year's conference was hosted in the vibrant city of Edinburgh and our team enjoyed the trek from our HQ up to Scotland to meet new faces and to catch up with our University clients such as University of Southampton, University of South Wales and many more.
We had so many highlights from the conference, but it was great to see the Vevox app in action again this year and especially in the glorious McEwan Hall venue. The app was used for Q&A, live polling, word clouds and surveys throughout the conference and it enabled the delegates from various Universities to share ideas, to actively participate in discussions and ask questions to the speakers through their own devices. We also enjoyed seeing delegates participate in our ALT Conference Crossword and congratulations to all the winners of the chilly Vevox bottles and for those of you who got all the questions right!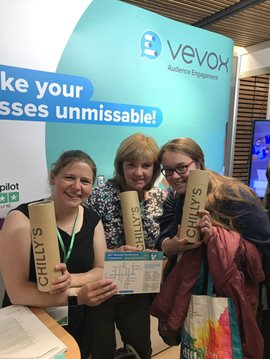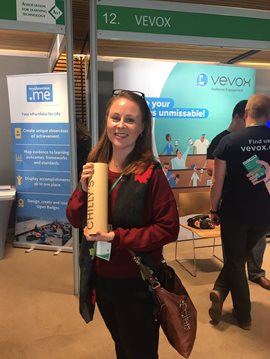 The word cloud polling proved to be popular with everyone in the audience with lots of people posting the word cloud image on social media and enjoying the visualization of the data.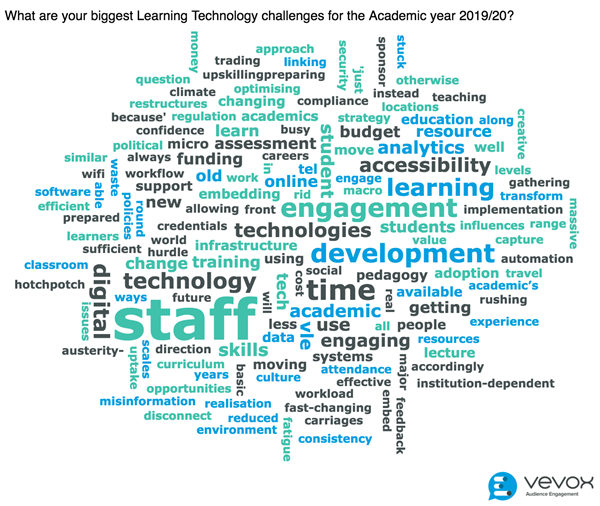 If you enjoyed the word cloud polls at the conference and you want to try word clouds polling for yourself, its free to use for classes and lectures with Vevox for up to 1500 participants as part of our autumn offer. Please note: The 'Vevox education individual plan' is free from the end of September to 31st December 2019 to all education users. To not miss out on the offer, sign up here to get access to the offer.
You can see the individual plan features here and the find the offer T&Cs here.
Twitter Highlights
Once again, the #ALTC was a hit on Twitter with lots of conversations happening, photos of the conference, experiences and stories being shared. Below we have shared 5 of the top tweets from the conference hashtag.
1. Appointment of Vice-Chair of ALT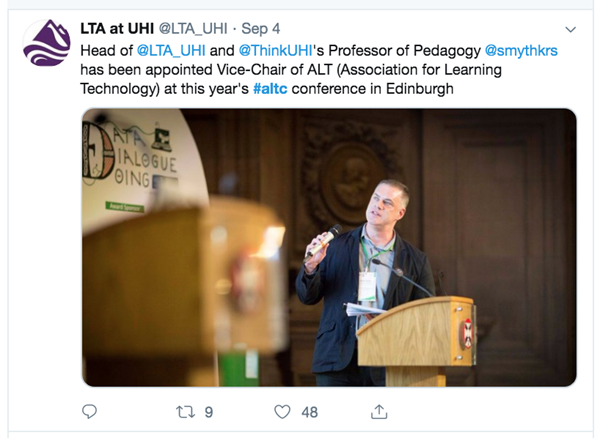 2. ALT Community Photo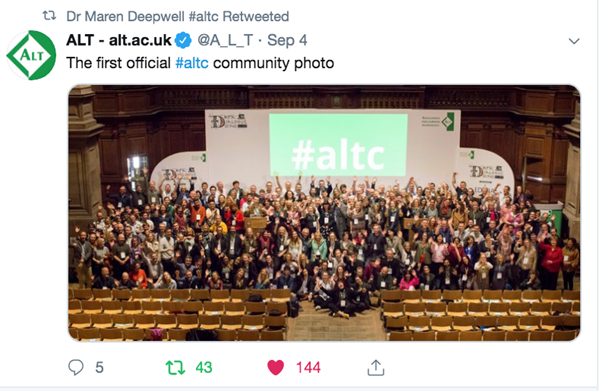 3. Maren's Hightlights Reel - Final Day Tweet

4. The Incredible McEwan Hall Venue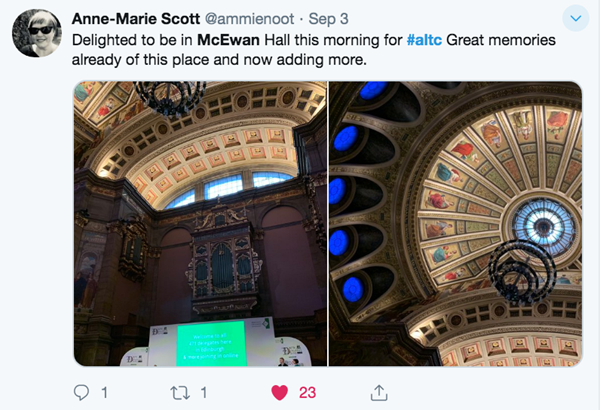 5. Who Doesn't Love a Word Cloud Poll?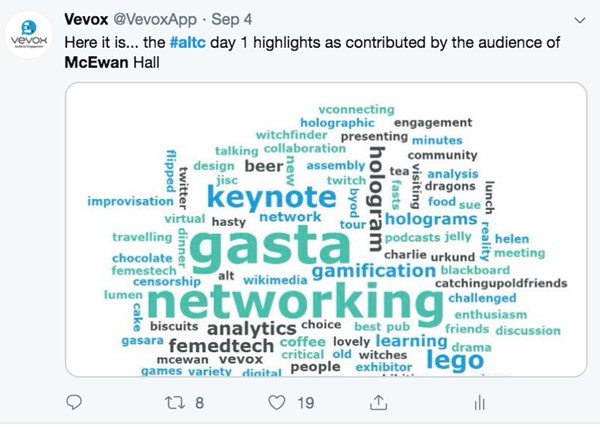 If you would like to read about the main highlights from the themes from the ALT conference, then read the blog on the ALT site here.