University of Oxford
Learn why Catherine Hamilton, Doctoral Teaching Fellow at Oxford University, uses Vevox to increase engagement & help keep students connected while teaching hybrid sessions.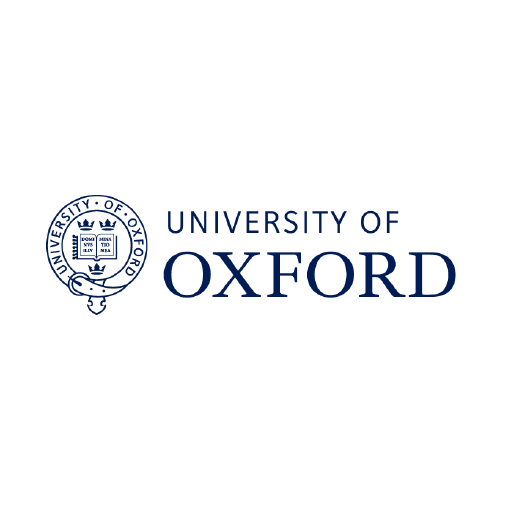 University of Oxford
The University of Oxford is a collegiate research university that was founded back in 1096 – making it the oldest university in the English-speaking world and the second oldest university in continuous operation.
The university is ranked
#1 in the Times Higher Education World University rankings
and is widely regarded as one of if not the best university globally. The university is home to over 25,000 students.
With an institutional licence for Vevox, all teaching staff at the University of Oxford have access to the full feature set of Vevox, including 
Q&A
, 
live polling
, and 
word clouds
. All of these features are at their disposal to enable active learning in any of their online, in-person or hybrid classes. 
Vevox is a really useful, interactive teaching tool.
Rated number 1 by our customers
Catherine's use of Vevox

Catherine is a Doctoral Teaching Fellow at the University of Oxford – she currently teaches statistics to postgraduate students on the applied linguistics & second language acquisition master's course. She is also studying for a PhD in Education, and undertook Oxford University's teaching course, run by the university's social science division.

When Catherine was on the teaching course, Vevox was one of the tools mentioned as being useful and inclusive to use during sessions. This is the first time she came across Vevox and she has been using it ever since. Some of the ways Catherine utilises Vevox in her sessions are:

Including all voices in class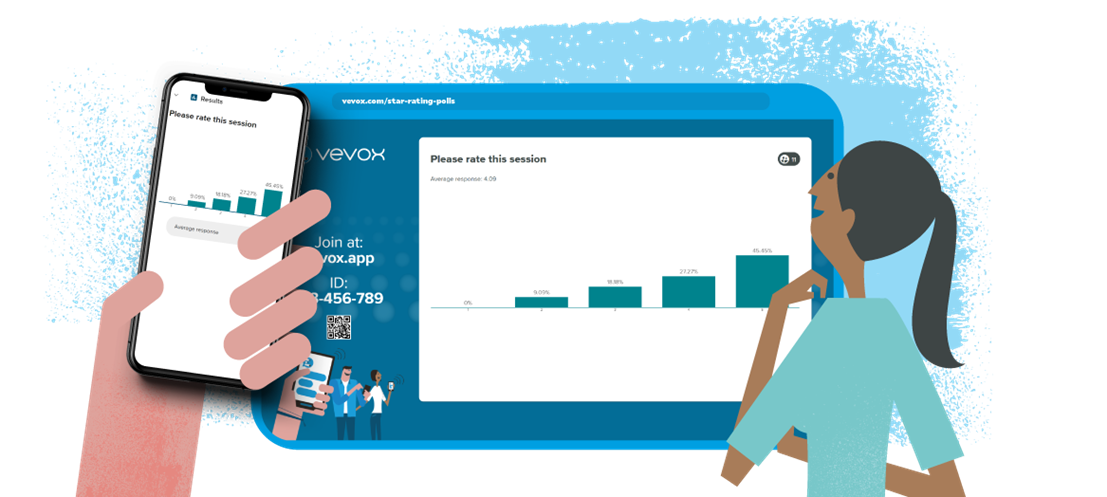 The University of Oxford has students from many different countries and cultures, and Catherine noticed this may mean students have differing expectations about how to participate in a class discussion. Vevox helps all students to participate and engage. Catherine has found that using Vevox relieves pressure on students having to put their hand up and answer individually, sometimes with fear of getting a questions wrong in front of their peers. Instead, students can contribute answers through Vevox anonymously, and the class enjoys discussing why answers may vary, rather than whether an answer is right or wrong.

Early morning engagement

Catherine teaches her sessions first thing in the morning, and has found Vevox incredibly effective in getting students engaged from the off and ready to learn – this sets the tone for the rest of her session. There is a lot of ground to cover, and it's good to have students feeling immediately productive. .

Regular recap sessions

To help her check in on students' learning and understanding of topics, Catherine runs weekly recap sessions for her statistics students using Vevox. She has found this really helpful, and useful to gauge the feeling amongst students. It also helps Catherine understand confidence levels across the class on particular subject areas.
Utilising all Vevox features

Virtually every tool and feature available in Vevox has been used by Catherine, highlighting the versatility and range of the features Vevox has to offer. She particularly likes to run multiple choice polls when discussing definitions, and has found word clouds helpful in getting a visual representation of how students are responding. The word cloud also allows students to see how their peers respond, and which answers are most common. Sometimes they are surprised and this facilitates class discussion about the topics.
Vevox is especially useful when teaching hybrid as it helps ensure students feel connected, no matter if they are in class or joining from home.

Catherine also runs an anonymous Vevox Q&A every week, where she encourages students to ask anything that they may want to know, or to suggest any areas where they are struggling and may require further teaching. The anonymity of the Q&A is something Catherine really appreciates and she believes it helps increase engagement, allowing students freedom to answer without judgement.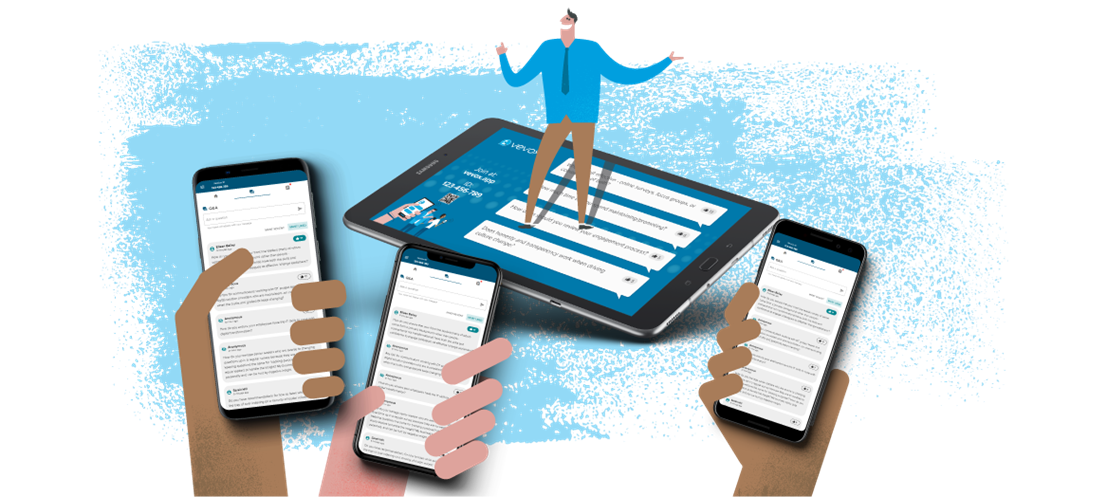 By seeing where students are feeling less confident or areas on which they would like more information, Catherine can in turn plan her future lessons effectively by tailoring them to topics that she has seen students would appreciate more time on.
Catherine's Vevox top-tip
It's really useful and effective to use Vevox at the beginning of a class as an icebreaker – this immediately gets your students used to answering questions and creates a culture of engagement.
Want to hear how other top Universities from the UK and beyond are using Vevox to level up their teaching & boost student engagement? Have a read through the rest of our Education Stories here.