Webcast Squared
The team at Webcast Squared provide premium webcasting and audience engagement solutions at an affordable price. Their services have proved invaluable to many organisations, especially during a global pandemic!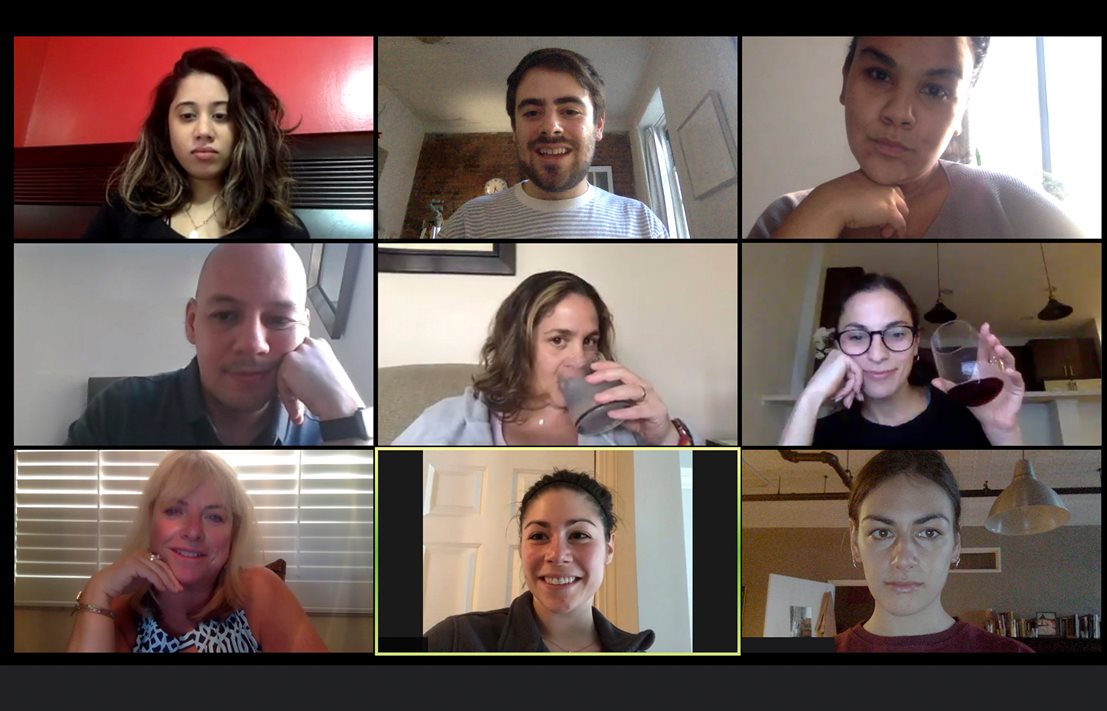 Due to the ongoing Coronavirus pandemic restrictions, The Society for Social Medicine & Population Health's annual meeting had to move to become fully virtual in 2020. Read how Mark and his team pulled out all the stops to quickly pivot this conference and create a fully virtual event.
We trust Vevox with your events. As well as having the right feature set, Vevox are just really easy to work with and the support and advice is second to none.
The challenge:

The challenge was to not only make this move at relatively short notice but to ensure the event lost nothing of the impact, interaction and engagement achieved in previous years as an in person event.
The solution:
Webcast Squared were contracted to manage all technical elements of the event as they provide advice and tech implementation for high profile hybrid and virtual meetings. Core to their services and experience is the integration and management of audience participation tools like live polling, Quizzes and Q&A which they provide using the Vevox platform.
Webcast Squared used Vevox on this occasion for several key reasons:
It's scalability and reliability, for a high stakes meetings
The ability to embed it seamlessly in other virtual/hybrid meetings platform
Branding and customisation option to make it feel a part of the event
Functionality and ease of use
On the day the Webcast Squared team connected more than 300 attendees from across the UK, Europe and North America for a series of pre-recorded and live presentations.

All sessions, even those with a pre-recorded presentation included live Q&A with the presenters so that the audience could have their questions answered 'in the moment', and enabling that all important speaker/audience engagement.
The Q&A, as well a live polling provision from Vevox, was embedded directly into the streaming platform meaning that attendees needed to only log into a single platform. This was a large and high profile event, and the first time it had been run in this format. This meant ensuring attendees had a simple and straightforward experience in both managing their schedules and interaction with presenters was key.
Key event statistics:
300+ attendees from across UK, Europe & North America
98 abstract presentations
8 plenary presentations
24 parallel sessions
The results
The smoothest online conference experience I've had to date.
- Event Coordinator - Society for Social Medicine & Population Health
The event was a huge success with all 98 abstract presentations and 8 plenary session made interactive with Vevox. 252 Q&A questions were submitted by audience members which were then prioritised by them upvoting the ones they most wanted to see answered.
Now experienced in virtual and in person conferences, they are ready for any eventuality in 2021, likely to the year where both combine as most major events move to a hybrid model, something Vevox is designed to support and help bring people together in. If you're keen to learn more about how Vevox ensure interaction and engagement at hybrid and online meetings download our free Hybrid Meetings guide or book a demo.
For support in providing and managing your next hybrid or virtual conference contact the friendly team at Webcast Squared.