WPP
Learn why the IT team at WPP use Vevox at large scale events to run interactive, engaging polls that provide a foolproof way to ensure all colleagues can engage effectively.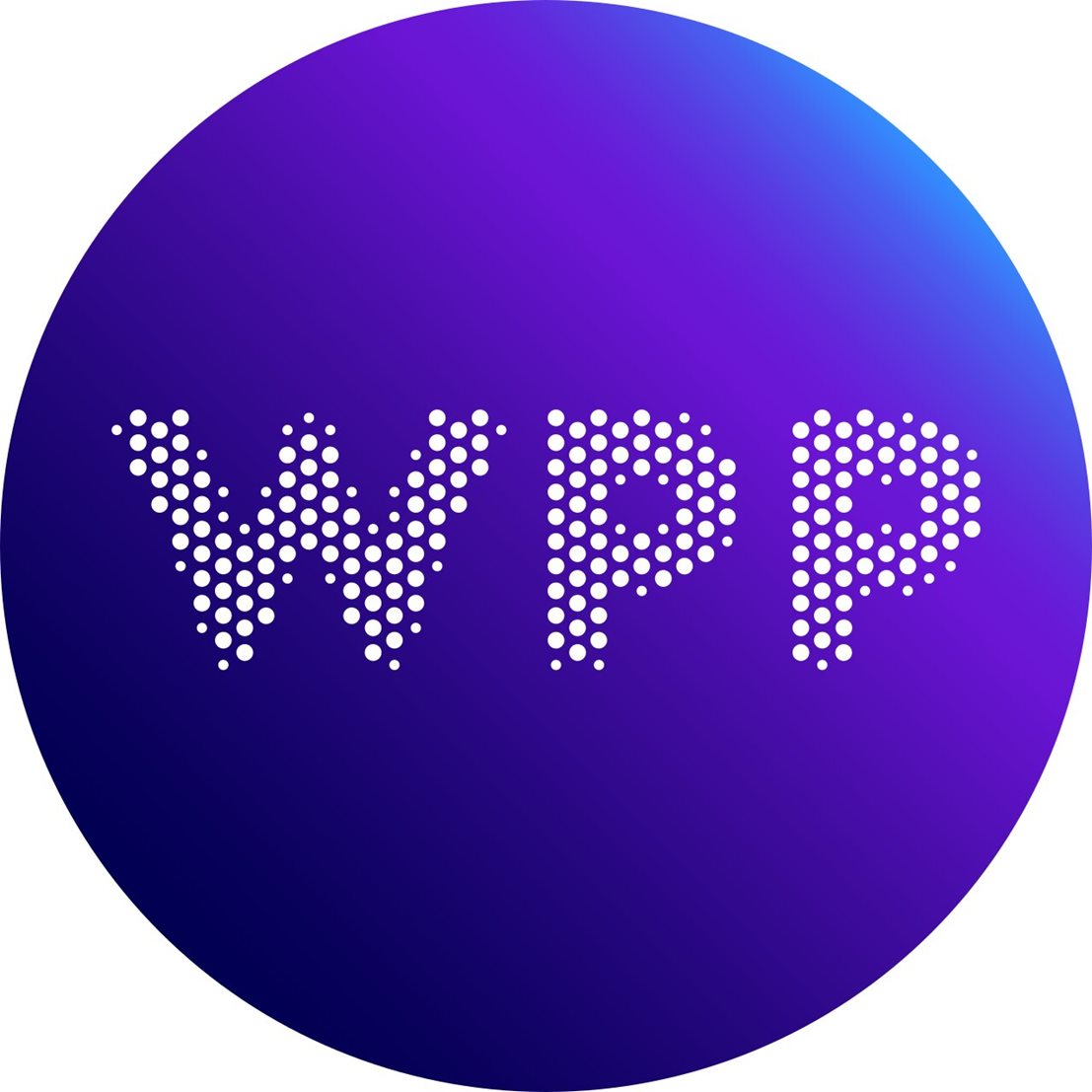 WPP

WPP is involved in advertising, communications, public relations and various other businesses. It's currently seen as the world's biggest advertising agency group. Based in London, England, WPP has over 100,000 employees and was founded in 1971.

Lewis O'Neill is a Senior Communications Business Partner at WPP IT, which sits within the WPP HQ area – this is the top level company that owns all of the companies that WPP owns. WPP IT is the IT function that looks after all colleague technology across the entire organisation.

Lewis kindly shared his Vevox experience and outlined why he has so much confidence in the positive impact Vevox has within the organisation.
Using Vevox allows you to rapidly move through a packed agenda, effectively.
Sourcing a polling solution

Lewis came across Vevox in one of his previous roles at a different company, but has tried plenty of different polling solutions in the past. WPP did not have an organisation approved polling and Q&A platform and so needed to find a tool to fit their needs.

For Lewis, Vevox is a widely adopted tool that he believes is tried and tested, and always works well. He knew the feature set, security standards and functionality that Vevox offered from his use of Vevox in the past, and for what WPP were now looking for in a polling tool – Vevox ticked all the boxes.
How is Vevox used at WPP?

Vevox is predominantly used at WPP for large scale events where they want a high level of engagement from attendees. During these events they will run live polls with leaderboards at the end of activities, to add that competitive element that helps to boost engagement and interactivity.

In addition to events, Vevox is also used at WPP for typical internal comms activities & colleague engagement sessions – Lewis feels that using Vevox both at large events and for smaller, internal sessions is a nice balance to strike.
Lewis' favourite features

Q&A board to engage all colleagues

Lewis really likes the Vevox Q&A board with it's ability for hosts to moderate and the audience to upvote the most popular questions. This is the most used Vevox feature at WPP in events Lewis in involved with.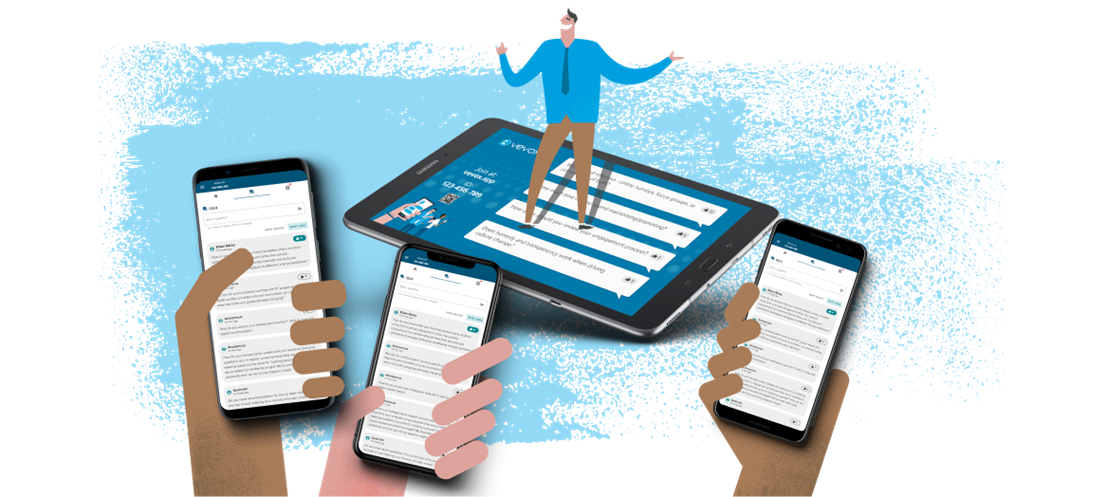 Anonymity providing flexibility

The ability to make responses anonymous is really liked at WPP, as they give users the option to have their responses identified or anonymous – it's totally up to the person contributing. Lewis has found that in general, most people are happy for their names to be identified but the anonymity option is great for providing that added flexibility for those more sensitive conversations. He feels that a better set of data is received as a result of this.

Efficiency & ease

Lewis finds Vevox easy to use & the SSO is another feature that Lewis say's helps make the Vevox process run easier and smoother. Additionally, Lewis thinks that Vevox is great for allowing you to rapidly move through a packed agenda, effectively.
Improved engagement at hybrid events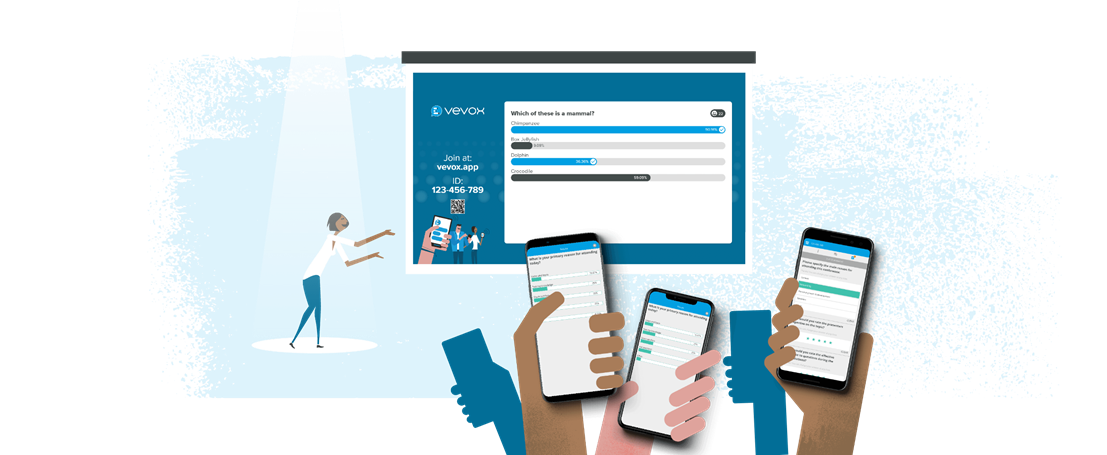 One of the largest benefits in terms of engagement that WPP have seen is when they've used Vevox at hybrid events. Lewis has found that asking people to login and use Vevox is a simple and efficient experience and using Vevox gives WPP an easy, full proof way to ensure all colleagues can engage well.

Now that everyone has an equal chance to contribute through Vevox however they attend a session, Lewis has seen a marked improvement in the number of colleagues that engage and interact.
Employee feedback

From what Lewis has seen and continues to hear from those he works with, employees at WPP are happy that Vevox is being used and to date, Lewis hasn't seen anyone have any issues using the platform, which is fantastic.

In terms of usability, Lewis thinks Vevox has been great and people find the tool simple to use.
Hands on Vevox support

Lewis really appreciates the continued support that is provided to WPP by Vevox's customer support team. Having access to a CSM is a huge win according to Lewis, and he feels that it's super helpful having someone that can help guide you through the Vevox journey from signup to becoming a pro.