Linklaters
Learn how Linklaters use Vevox to facilitate and improve their townhall meetings, while utilising live-polling to increase employee engagement.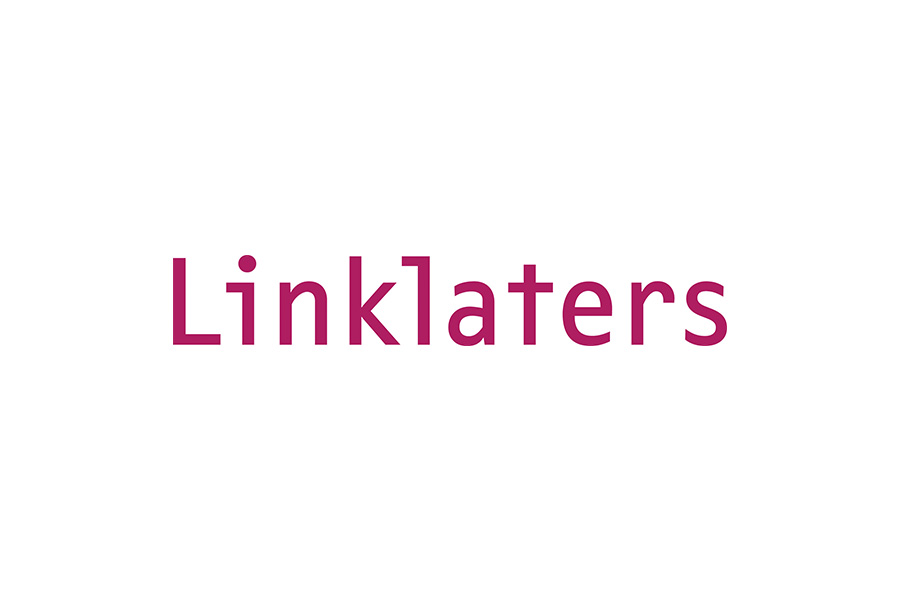 Mike Potts is a Videoconferencing Advisor at Linklaters and joined the company in 2015. He has always been involved in advising on new technology and training Linklaters employees how to use any new technology that is introduced. He was heavily involved in the rollout of Webex at Linklaters and ensuring that Vevox worked seamlessly together with the
Webex platform
. Mike recently shared his story with us and outlined why Vevox is used at Linklaters.
The support is always really quick, really insightful and it's honest. 
Linklaters relationship with Vevox

Linklaters is one of the world's leading law firms with around 6,000 employees and 20 offices worldwide. As a result, they have a globally dispersed workforce that need to be constantly connected, whether working from the office, home, or both.

With the shift to remote working and the evolving tech landscape brought about due to the COVID-19 pandemic, Linklaters moved to using Webex globally. Webex was great as a platform for brilliant videoconferencing however they weren't able to do all of the interactive elements needed to elevate their online and hybrid meetings. It was therefore decided that Linklaters needed to adopt a polling software solution that would work seamlessly with Webex.

Linklaters considered various polling software options and compared them due to certain metrics and requirements they had. After consideration, Vevox came out as the clear winner for achieving Linklaters goals, even ahead of a similar free service included in their Webex package.

Linklaters have their own, branded version of Vevox titled 'Opinia' which allows them to use all the fantastic features available from Vevox, while still staying true to their own branding & style. Mike feels that this is massively important to Linklaters and a key reason why they opted to use Vevox:
Every new platform Linklaters use is a massive learning experience for all employees so keeping this on brand and within our style makes it easier for people to get comfortable with it. Giving a white label experience allows Linklaters to express themselves and their corporate brand as much as possible.

Large meetings

Pre-pandemic, Mike regularly travelled around the world teaching people how to use Webex and why they needed to be using it while working remotely or for videoconferencing. It was tough for him to also talk people into using additional tech such as Vevox. Now however, he teaches those at Linklaters that if they are conducting a big meeting, they need to do it in Webex with Vevox embedded. As a result, the usage of Vevox within Linklaters has really taken off.

Honest feedback

For Mike, Vevox comes into its own at Linklaters when you're expecting detailed feedback from a large amount of people in a meeting, that otherwise would not be as easy to attain. At Linklaters, Vevox is used mainly in townhall meetings and large partner gatherings, where there is a desire for a more personal feeling that would be impossible in a group of 200 people without an audience response software.


Internal Comms

Mike says that using Vevox in bigger meetings or townhalls is a great, quick way of getting sentiment that's critical during important conversations about topics such as COVID, agile working policy or organisational approaches. The ability to enable employees to ask questions during a large meeting and vote on other colleague's questions, while simultaneously gathering poll feedback is another benefit he believes has improved communication in big company meetings.

Accessibility and inclusion

Specifically, the option to upvote comments and questions is a key feature that Mike says has helped people at Linklaters feel on more of a level playing field within bigger meetings – this is one of the biggest reasons why Vevox is used according to him.
Which Vevox features do Linklaters use?

At Linklaters, the Q&A feature is always used, with the Q&A running throughout a virtual meeting – and this was continued when meetings moved to hybrid. In relation to the user experience, Mike particularly likes the clean and clear navigation in Vevox, with fewer buttons and options being a real plus that helps him teach colleagues at Linklaters to understand the basics of Vevox really quickly – in just 7 minutes. He said:
The ability to have someone up and away using Vevox in that short amount of time is really good. Being able to tell someone 'Here you go, there's the 3 or 4 buttons you need to know and away you go' is pretty awesome.

Using Vevox in large company-wide meetings has allowed Linklaters to ensure that everyone's voice is heard which is pivotal, and something that Mike feels is really important to ensure that promising ideas rise to the top and are seen and shared during a live meeting. What's more, the use of Vevox Q&A has allowed people that before may have felt too shy or nervous to put their hand up and ask a question, or felt too junior to have their question taken, to now speak up and have their opinion heard.

Being able to set questions to anonymous is another key feature appreciated by Mike and he believes this helps good ideas to show and highlights all positive sentiment about an opinion. As a result, this has led to some policy changes and changes in approach at Linklaters, which he described as "wonderful."
Boosted employee engagement

Through implementing Vevox into large scale meetings at Linklaters, they have seen a big rise in the number of questions that are being asked in big townhall meetings. Additionally, the amount of people voting on colleague's comments and questions has also risen, highlighting a clear increase in employee engagement.

At Linklaters, there is now a clear expectation that the engagement shown from employees in townhall meetings will always be met with feedback and responses from leadership.
Fantastic customer support

Mike also outlined his appreciation for the customer support he has received during the time he has worked together with Vevox:
The support is always really quick, really insightful and it's honest.

If you're interested in learning more about how Vevox can be used to enhance engagement and improve townhall meetings, check out more of our workplace stories here.