NHS Health Education England
Find out why Chris Christou and his colleagues at NHS Health Education England use Vevox to ensure doctors receive engaging, interactive remote learning, while also helping people feel confident to speak up during meetings.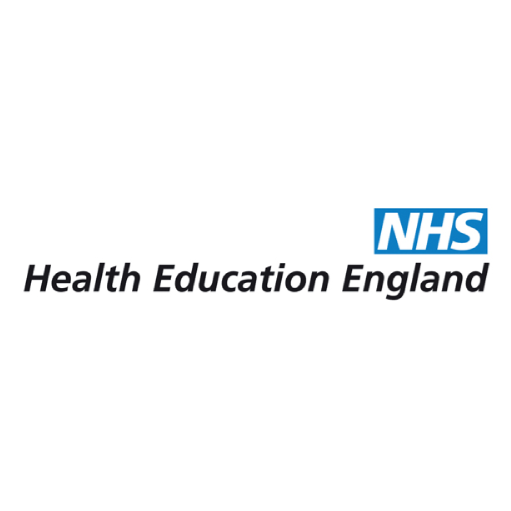 Chris Christou is a Doctor in intensive care and anaesthetics for the NHS in the East of England. He's also involved with Health Education England, who are responsible for overseeing the training and development of the NHS workforce.
NHS HEE (Health Education England) needed an
audience engagement platform
that would help to facilitate both online and hybrid learning, with a range of functionalities beyond that of just simple polling. After testing various options, they decided to opt for Vevox – Chris shared why they chose to implement Vevox, and outlined the positive impact using Vevox has had both in teaching and allowing people to gain more confidence to express their views.
The Q&A allows people to confidently ask questions and allows the speakers to prepare accurate answers, without being put on the spot.
2009
Vevox launched in UK
2 million
Polls created by users
Why Vevox?

Pre-pandemic, NHS HEE were setting up a virtual education platform that would enable around 4,500 doctors to receive remote learning using Zoom and through various online courses. They had at times used polling through Microsoft Teams and Zoom which was ok, but Chris felt it wasn't very intuitive.

Chris and the team quickly realised that through the drastic change from in person to remote, many people weren't confident in interacting on webinars and in particular didn't like that there was no ability to be anonymous, especially when a meeting was being recorded. As a result, Chris and the wider team began to search for an audience engagement app, as they knew most polling apps had the ability for anonymity and were able to offer significantly more functionalities than the platforms they had been using when the pandemic first hit.

There was a desire to find an innovative polling tool that would also help to give people confidence to speak up in meetings, which is something Chris saw a sharp decline in following the move to remote learning. What's more, they wanted an app that allowed people to quiz each other in a way that was similar to how questions are asked in the exams. For Chris, Vevox was a perfect fit and had the desired functionality that they were looking for – so following a short stint testing various free versions of polling solutions, they decided to opt for Vevox.
Top features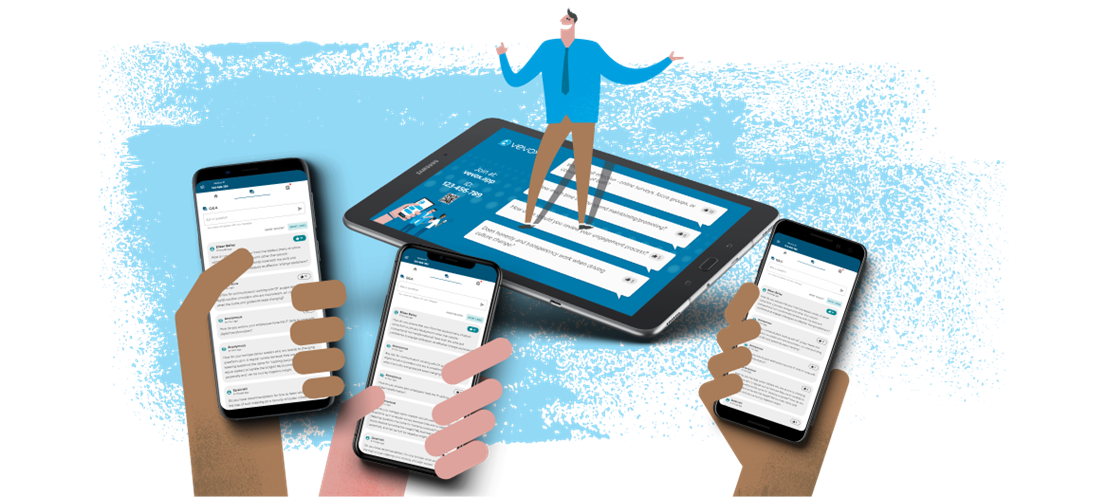 Chris sees the Q&A feature being used heavily, especially when they are conducting forums. He really likes the Q&A and feels that it's great in allowing people to express views that may be seen as challenging, or contentious – for example when discussing pay, or rotas. He thinks that Vevox is perfect for helping participants to speak up & engage, due to the ability to make responses anonymous. For right or wrong, Chris says that there is a lot of anxiety in teaching about saying something wrong, so anonymity allows people to be much more honest and expressive, as they feel it's a safe space to speak up.
The Q&A allows people to confidently ask questions and allows the speakers to prepare accurate answers, without being put on the spot.

The multiple-choice question type that can be ran through live polling is another feature that Chris appreciates greatly, and through using this staff have found that participants really enjoy competing on questions and knowing where they are. This question type is particularly useful according to Chris as in the exams they run, many of the questions are multiple choice – so it allows people to practice like-for-like exam questions.

Chris also finds the moderation and filtering function in the Q&A board really useful as it enables you to keep on top of what is being put in the Q&A. Within NHS HEE, they are also trying to make the use of surveys more popular as a feedback tool following training days.
Increased participant engagement

As a result of Vevox being used in meetings and teaching, Chris feels that people are definitely more engaged. At NHS HEE, they now have meetings where some people will be joining remotely, and some from the office – and Chris says that the best way he's seen Vevox used within the NHS, and the way he believes you get the most out of it, is when it's used in a hybrid setting.

For Chris, the only real way that he feels you can bring people working and joining meetings from various places together, is through implementing an audience engagement app. It's in this setting Chris feels Vevox really shows its worth:
Conducting an engaging meeting or forum in a hybrid setting before using Vevox would have been much more difficult. Vevox is completely accessible by anyone by simply scanning a QR code, and as a result you have a forum where participants can ask questions, and speakers can all answer questions together in a shared setting.

Chris also enjoys the word cloud poll as a great icebreaker that helps to get the audience on board and feeling comfortable, ready to engage in the meeting.

Are you interested in hearing more about how you could increase engagement in your hybrid meetings? Browse our full selection of Workplace Stories here.